Cyberbullying - Backspace, Delete, Return.
June 30, 2013
Due to advancing technology, a text message, e-mail, or social networking site can be a deadly weapon in the hands of an obnoxious teenager. Children as young as nine and ten years of age have committed suicide due to bullying. Cyberbullying is like a pandemic in the sense that it doesn't just happen in one area of the world or discriminate a specific group of people. It affects children of all ages, throughout various countries and it needs to be stopped because its psychological and emotional effects can stay with a child well into adulthood.

Although my situation was entirely different, I often endured verbal harassment in elementary and middle school and I constantly shoved my feelings down in the deep, endless pit of my soul. I layered each & every gut-wrenching sorrow upon hatred, upon fear, upon the desire to just fit in. However, I found a way to escape the pain of life by expressing myself through my artwork and I was fortunate in many ways. For one, the size of the harassing audience was on a much smaller scale. In this age, a video or photo can be publicly posted and go viral on the internet for the entire world to see. Once something is published online, it can never truly be taken back and there is no escaping that. Another issue that makes cyberbullying more problematic than traditional bullying, is that the abuse can follow the victim home. Whereas I once found peace and solitude in my own room, today's bullying victims are subject to frequent harassment online or via text message.

Most people underestimate cyberbullying. They think a person can simply block the bully but the torture doesn't really stop there. Blocking a person or contact doesn't stop the offender from exchanging rude photos, videos, or comments with other classmates. It's like shutting your eyes, covering your ears, and sealing your lips. It doesn't solve anything and it leaves you utterly defenseless. Unfortunately, not many states have effective laws that can punish cyberbullies either. Cyberbullying needs to be deleted and it all begins with everyone joining together to do their part and spread awareness.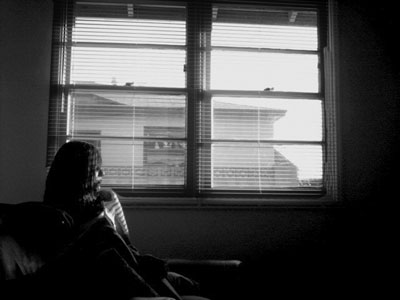 © Roxana R., Tustin, CA