I remember
June 24, 2013
I remember questioning my sexuality.
I remember questioning everything that made me...me.

I remember saying "Nana, I think I'm gay..."
My nana told me "No the hell you're not. Just pray."

I remember laying on my bed each night, crying from all the cruel words said about me by my peers.
I remember my pillow being soaked with confused and lonely tears.

I remember the shoving, the words, the constant name-calling.
I remember sitting in my room alone, balling.

Oh God, help me. Am I gay?
Am I good enough to stay?

I can't help my feelings, I just can't help how I feel, or how I look.
My feeling seem to read off like an open book.

I remember wondering If I could last another day.
I remember wanting to not solve problems, I just walked away.

I remember being bullied because I did not know what I wanted.
I remember never winning, no matter how much I ranted.

I'm 14, but I know who I am now.
I won't let anyone bring me down.

I am not into men, I'm into women.
And I am Catholic, I don't believe my interests are a sin.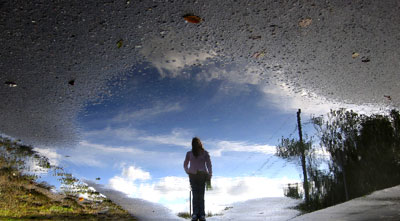 © Daniel H., Oak Bluffs, MA