A Spoonful of Respect
July 12, 2012
I follow my basic value of "Treat others with respect no matter how they act towards you", just about every day and every year. I always do what I think is right. Peers have made fun of me throughout the years for being different. They have made fun of me for not using bad language, not talking very much, reading health books, and just being myself. I never hurt others in any way, whether physically or mentally. If I think I said something mean, I apologize to that person.
Some of the questions I have gotten were like these, "Why don't you cuss?", "Why don't you talk a lot?", or "Why do you read that kind of stuff?" The stuff I would read was about the reproductive system. I enjoyed learning about that kind of stuff and it is part of my future goal of becoming an obstetrician. I have also dealt with being excluded from things in elementary school. Sometimes, peers wouldn't let me play with them. I was made fun of when I would play basketball during recess and the boys thought that it was kind of weird that a girl was playing basketball. So, since my best friend, Thais, would spend her time reading, I would play on the monkey bars by myself or stand around and talk with the teachers.
My favorite teacher was Mrs. Annas. She was a big help the year my mom died. I would knock on her door and go in and just talk with her and help her. Sometimes, I would also go and spend time with our principal, Mrs. Coffey. All of that was at Christ Lutheran School.
After my aunt and I moved to Dana Point and I went into middle school, I still had trouble with peers. I started to think about not wanting to live and my depression started to worsen. I hated myself when I was young, but then, I started to hate myself even more. This is when peers started to ask why I did not use bad language and about reading health books. My seventh grade teacher, Mrs. Olsen, was really caring and helped me in many ways. This is when I started thinking about suicide.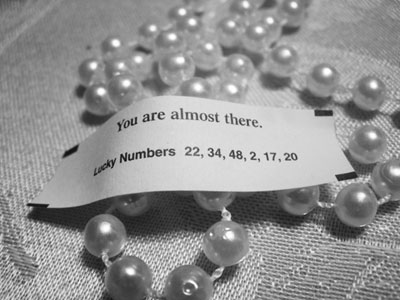 © Elizabeth E., Elmhurst , NY