Thanks, Nathan
MAG
June 27, 2012
In the middle of a pep fest, while we were all participating in some wildly ritualistic dance, I peered over at Nathan. He was clapping furiously, his greasy hair brushing his face chaotically. He was laughing loudly and stomping both feet with zeal. Then I noticed the girl next to Nathan, whispering in the ear of another student. About Nathan.

Nathan is immeasurably intelligent. His hair hangs in a haphazard shape around his pale face. Sometimes it gets stuck in his glasses. Pimples dot his upper lip. When I think about Nathan, I think about Charlie from Flowers for Algernon, because sometimes Nathan can be so smart it overwhelms others.

In the seventh grade, "popular" boys and girls crowded around Nathan, asking him to define simple words like "book." He would reply with intellectual language, almost incomprehensible to the other. They would ask him again and again until he became so exasperated he would start pounding his fists on the table. Then they would laugh maniacally, without conscience.

For our ninth grade talent show, Nathan performed his own song, a beautiful compendium of the Periodic Table. He wore a rainbow lab coat and moved his arms in composer-like fashion. Students videotaped his performance on their cell phones, and it became almost viral on Facebook.

I don't like to think why this happened. Because when I do think about people making others feel so, so small, my blood churns in my blue veins, burning the edges of my body. My voice fragments into shards of poison glass from rage and anguish. It feels like someone has dipped a blade in acetone and forced it down my throat.

We should all aspire to be like Nathan, to let our quirks be displayed publicly, arranged like mosaic tiles for all to see. What Nathan did was magnificent. During a stage when most teens cling to each other, craving conformity, Nathan was true to himself.

Nathan helped me understand diversity. It is sharing your life with others without being ashamed. It means being willing to let others learn from your life. It means being okay with vulnerability, for the sake of human connectedness. Being honest is the biggest risk you will find on this earth. But it is the only way we can learn, grow, and mend this human community.

So guess what? I'm legally blind in my left eye. I hate jeans. There's acne on my back. I think astrology is baloney. I wash my hair every third day. I can't wait to take anatomy and cut into a corpse. I'm a Muslim, but I feel far away from God. I'm not ashamed to tell you that my parents hail from an impoverished country. My armpits never look particularly good, I cry like it's my religion, and sometimes I only eat food cold.

We are all as beautifully strange as Nathan.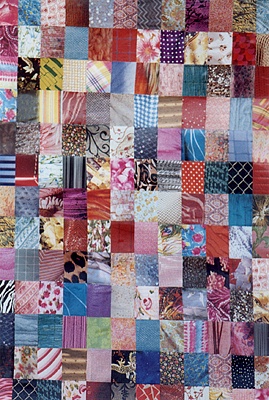 © Amanda F., New City, NY