Bits and Pieces of Me
December 10, 2011
In high school, teenagers are on a road to self-discovery. As a high school senior, I am still finding bits and pieces of myself. I like to call this journey "self-recollection." Sometimes, I am the bold debater. Other times, I am the listener in the back of the room who takes notes.
Overall, my experiences and mistakes have shaped me into the person I am. As I write my college application essays, I am thankful for the amazing life that I have lived to write out my unique stories. There is nothing like weaving life into music, letting a childhood nightmare develop a resilience that will take me far, or being a lifelong sister. I can say that my dignity is built from knowing who I am, after bracing through the waves and feeling rays of sunshine.

Wherever I go, I like to live with some zest. It's good to be a little naïve, to dress in gold instead of yellow, to dance in the rain when no one is listening. We are young with a wonderful life ahead of us. It's good to try new things, go to new places, and make new footsteps. These experiences will only add up to your identity.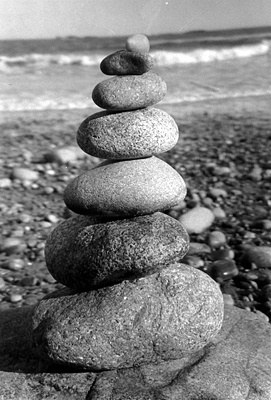 © Vanessa R., Marblehead, MA