The Mighty Fall
November 23, 2013
"You know what?" he said, "I really am the best."
I coughed, "You are nothing but a treacherous, hedonistic, wart that should be blasted off the face of this Earth."
Me smiled slyly and replied, "Me?" "No, I'm the Lord of the Universe, or yours anyway."
"You demented little-"
"I can pulverize you! I look forward to when I can finally see the light leave your eyes, when I finally liquidate your will to go on, and you beg for me to abolish your petty existence."
I was shocked. I would have gasped but my mouth was full and choking on my blood didn't seem that fun. I suddenly remember the sweet Andrew that had a crush on me in 7th grade. Happy memories washed over me like a tidal wave. But that shy little boy was gone. He was replaced by a monster. The straight A, lanky, awkward teenager had made a deadly transform became a murder and a drug addict. His ego had been bolstered by friends in dark places. He sincerely believed he was invincible and that's why he came after his parents, then his bullies, and now me.
I felt tears well up in my eyes. I couldn't let them out for fear of showing weakness. I was tied up, scared, and high on adrenaline but I could still think. He bound me sloppily and I had been steadily working the knot he made with a blood-stained bandana. When his back was turned, that was when I could slip free, but I never got the chance. He had been staring at me for a while, then all of a sudden, ran at me. His face contorted into an expression of utter wretchedness, he put his nose right up against mine and shrieked, "Why did you leave me, Rita?" "You were all I ever wanted and you were planning on leaving me for college!" He clobbered me upside the head.
The tears started flowing then, "I'm sorry, I wanted to follow my dreams, Andrew!"
He looked at me with a strange expression, like he was shocked. Then he gently touched my dark hair; it had become sticky with blood. He turned away and I let no time pass before I yanked free of my binding. He swiveled hard on his heels to prevent my escape. I walloped him in the nose and kicked him forcefully with my combat boots, he keeled over, and I bolted out of the foreclosed house he had kept me in. I flagged down a Toyota Camry driven by a frightened middle-aged woman with blonde hair and besieged her to drive me to the police.
I passed out in her car. I feel really awful for scaring her like I must have. When, I awoke I was in a hospital bed; I had a concussion. My mother was holding my hand, but then she saw my hazel eyes flutter open and she implored for a doctor and police officer. The doctor checked me out then I spoke to the officer. I cried as I told the tall mustached man about the experience; the capture in the Green View Mall parking lot, the beatings, the uncertainty, and Andrew. Retelling what Andrew had said made me sob the hardest.
~
Later that week, they found him. In another foreclosed house he had hung himself. There was a note. It read;
Rita, I'm glad you escaped. I'm so sorry I damaged you. My ego was so big I thought no one could touch me but you always brought out the best in me. That's why I did this. I can't hurt anyone anymore.
~
It's been a year since then. I have written this to try to get past this tribulation, these lacerated feelings. I have a new boyfriend and I am going to college. In the end, the whole episode opened my eyes. But I still wish I hadn't been witness to Andrew's mighty fall.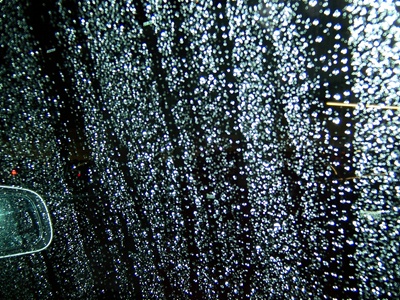 © Jessica L., San Jose, CA