The Dragon
January 25, 2012
Sweat rolled down his forehead as he dashed past the broken apart tree. Heart-pounding, he doubted his idea to look behind him. The stupid thought hadn't dare make action yet before it happened.

A hand wrapped around his neck, as fake oxygen choked him. He strained to continue to breathe.

"You belong to me," echoed in his head after the demon whispered and carried him off. The only thing the boy last saw was the tree that tripped him before thrown down a fiery throat.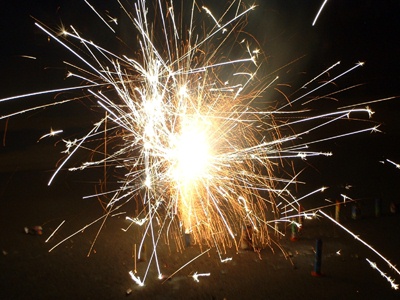 © Kevan B., Beaverton, OR