The long road
January 5, 2011
The street was ablaze by the oncoming brightness of the street lamps. A strange mist hung over the streets. It was deserted except for a street dog roaming around looking a shelter. She turned the corner and faced the street. It took her some time to gather her thoughts and take in the scene unfolding in front of her. The shack at the end of the street was her destination. The road ahead of her was long and winding. Dense fog rushed down the path, obscuring the view of the lonesome shack at the far end of the street. She stopped somewhere in the middle of her tracks to scrutinize the view around her. It was a dark, starry, blue moon night. Her long gown fluttered slightly in the soft breeze. She shivered with cold and pressed her old and tattered wool shawl tightly around her. She let her long, wavy, auburn hair to blow back gently along with the gush. She closed her eyes, trying to feel it against her bare neck, her face, her hands… it reminded her of something she'd lost a long time ago. But what?
Ah, yes! It reminded her of freedom. A sense of carelessness, where you can do whatever you want, get whatever you desire…where you have people to care for you, love you, hold you when you fall down. A single, solitary tear tricked down her already wet cheeks. Things were different now. Her life wasn't the same. Hell, she wasn't the same. She tried to recall, the series of unfortunate events that had brought her here. It seemed like yesterday, her father dying of drug overdose, her brother being behind the bars, accused of rape. And her mother? She'd never seen her. She had died when she was born. Her father had always blamed her for taking away the life of his wife. But she never complained because she knew that no matter what, her father would always love her. Her lips quivered as realization dawned over to her that she was all alone now.
She dropped her head down and let her beautiful hair fall around her. She looked up again and this time, her eyes were filled with determination instead of fear. She held her shawl tighter around her and strode ahead. She brushed away her tears, afraid that it would smudge her carefully applied mascara. Her walk was confident and seductive as she reached the partly broken shack. She tried hard not to cry as she banged her fists hard on the door. Her heart was thumping violently under her chest as she tried to calm her frazzled nerves. The door opened with a loud, creaking sound. She readjusted the folds of her gown and walked in, ready to be sold off again, ready to be ripped apart from her soul. Again.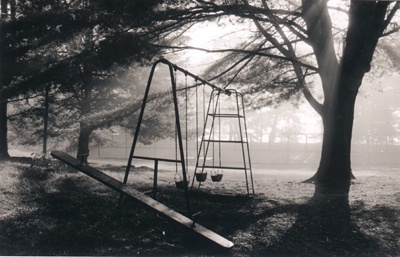 © by Steve S., Marblehead, MA