The Cold-Blooded
August 2, 2010
"I have a very odd feeling that this isn't actually a real amusement park." Amy said to her best friend Amanda. "Ha! Maybe it is because it's amusing for THEM!" Amanda responded with a bit of sarcasm in her voice. All the strange stuff started happening when Amy and her best friend Amanda stepped foot in this strange "Amusement Park." Possibly they started figuring out this wasn't a real amusement park when the gates shut up right as they walked in and about 20 locks all got bolted up. There was no way of escaping then. But why were they being locked up in the first place?

The people at the gates charged them 1 cent to enter. That's probably when Amanda and Amy really first figured out this place was nowhere close to being an amusement park. As they walked up the cold, hard, marble steps, Amanda tripped and cut her knee. It seemed as if out of nowhere, a man in a black suit jumped out and graciously said with a smirk "Let me fix that for you!" He bent down and licked her knee. All of the blood was gone in less than a second. Immediately the best friends' gazes met and they both mouthed Vampire.

The man in the black suit lifted Amanda up with one hand and continued to carry her up the steps. He had the strength of the Hulk. As they entered through the large metal doors the man in the black suit asked "Now?" The lady at the front desk said, "Oh they haven't been taken cared of yet? Yes, now!" In a flash he picked up a piece of dark colored wood and knocked both Amy, and Amanda, out.

They awaked about an hour later on metal examining chairs. Both girls' heads were throbbing. Amanda felt completely shut down. As they looked over at each other they finally realized that both their hands, and feet, has been clasped down to the metal examining chairs. "I've arrived." A very strong looking man strode into the room. "Well I guess since I'm going to be the last person you girls ever see, I can tell you we are vampires. That's why you're here in the first place. You humans seem to be taking over the world and we are tired of it. Slowly but surely we are making the human population drop. This is only going to hurt a bit!" He smiled as he held up an at least 6 foot shot.

"Oh girls don't worry. This is going to be fun!" The "doctor" paced across the room. "Oh, please excuse my bad manners. I forgot to introduce myself. My name is Dr. Vessel. You know? As in blood vessel." Dr. Vessel pronounced. He lightly brushed his hand across Amy's cheek. They were as ice cold as ice itself. A chill ran throughout Amy's entire body. BOOOOOM! It was as if everything was rewinding. SWUSH! Amanda's head jerked up. "Oh good. It was only a dream" Amanda sighed with relief. "But, ouch, why is my head throbbing?"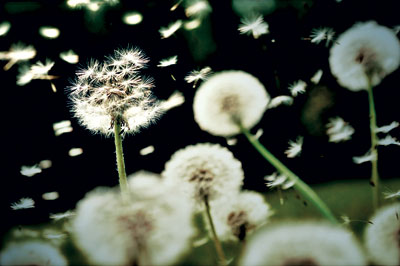 © Haley L., Anchorage, AK