I Love You to DEATH
September 15, 2009
Lightning struck down as the family of five walked to the front door of their new house. Kaytlin Douglas the oldest of the three children being the age of fifteen looked up blankly at the house that was barely held together by the rotten pieces of wood of which the house was made of. She still couldn't believe her mom bought this peice of junk.


The door creeked when they opened it to walk inside. It had no electricity because it was built in 17-whatever, bust since her mom had to be such a history nut they bought it anyway.


" We can fix it up to look more- oh what do you kids say? Hip," Her mother said droping her bags on the floor. The whole house was dark, it was so dark you couldn't see your hand infront of your face.


" Here," Kaytlin's mom said handing each one of them a flashlight " Just so we can see our way around, so we can get some sleep in the new bedrooms."


Kaytlin turned on her flashlight and found the biggest and closest bedroom, opened the door and walked in. Surprisingly there was already a bed in there, even though it had no covers or sheets, and the matress was torn and has a horrific odor of corpse, she was too tired to care. Before she got into bed she saw an old, yellow newspaper on the bed, the headline read

" New York Times- 1759" below it stated " A fifteen year old boy named John Newman died a gruesome death today..."


Half asleep she threw the newspaper on the ground, crawled into bed and instantly fell asleep. A spooky white cloud came slowly out if the the newspaper until it formed a ghost. He looked at Kaytlin skeptically, and stared at her until his expression finally softened "Hello," the ghost whispered so soft it blended with the wind. Once he said that a cool breeze seeped through one of the wooden gaps and made Kaytlin shiver in her sleep. "So beautiful, so still." recited the ghost. He flew closer to her and gentley touched her arm, this made Kaytlin jump and her eyelids flew open. She snatched her flashlight and beamed it on whatever touched her. Kaytlin screamed when she saw the ghost, who quickly put his hand over her mouth.


" Shh! Don't be scared!"


" You're a ghost!" She whispered a shout,


" You will be one too, very soon." He told her putting his invisible hands around her neck, he paused and removed his hands.


" Oh, forgive me, I never even introduced myself. I'm John Newman, this is my room."


" What? You mean my room."


" No," John Newman said, "I've lived in this room for hundreds of years, it is mine."


" Is that why you're going to kill me?"


John laughed a slightly creepy laugh " No, do you believe in love at first sight?"


" What?" Kaytlin was freaking out by now.


" I saw you while you were sleeping, I instantly fell in love with you- didn't that happen with you?"


" No!" She yelled. John gave her a hurt expression, which instantly turned to anger.


" Fine, but you're going to regret saying that. I'll get you, when your least expecting it!" was the last thing he said before he disappeared.


Kaytlin was too frightened to fall asleep, but even more frightened to stay awake. So with her flashlight on she slowly slipped into sleep.


The next morning Kaytlin woke up relieved, but cautious, She walked into the kitchen to find her mom unpacking boxes.


" Good morning, honey," said her mom, who stood up to giver her a kiss. "Oh by the way, you recieved something from the post office today. It was from someone named John?" Kaytlin spat out the orange juice she was drinking.


" I don't want it!" She blurted out.


" Oh, Kaytlin, don't be rude." Her mom scolded handing her the package. Hand trembling she removed the paper, and inside she found a cage with a fluffy, white Shih-tzu with a red bow in it's fur. How is this evil? Kaytlin wondered opening the cage. As soon as she did the dog jumped out making her fall down and bit her cheek. Letting out a cry as blood dripped down her face.


Suddenly she heard a shriek from the kitchen, she scrambled to her feet, while holding her cheek and darted into the kitchen. There she saw John infront of her mom laughing like a histaric maniac. Knowing Kaytlin was behing him he turned around.


" Oh, your hurt." John said sympatheticaly.


" Like you had nothing to do with it!" She screamed scarcastically,


" What can I say? I love you to death!" He laughed sinisterly.


John started to come closer by disappearing and everytime he reappeared he'd be closer.


Kaytlin walked backwards trying to escape him, looking back just to see where she was going. John's eyes were getting redder everytime his brutal laughter got louder. Flames were rising in his clear body, and soon the flames had possessed his body. John had Kaytlin backed into a corner,

" Do you love me?" John screamed, the flames exploded upward.

" N-no!" Kaytlin cried, tears of fear streaming down her face.

" Maybe this will change your mind!" He held out a buther's knife, and Kaytlin let out a blood curtaling scream. John laughed menacingly...

Kaytlin's mom Shannon woke up from being unconcious- everything was quiet. Shannon got up and went into her daughter's bedroom and shrieked at what she saw. There on the floor of her daughter's bedroom lay Kaytlin with a knife in her chest. On her forhead was a note which stated

I'm so sorry for this, but I couldn't help it. I loved her... to death! Muahaha!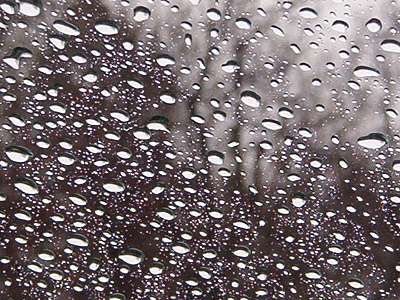 © Terrin C., Humboldt, IA