The Crazy Dream
September 1, 2021
It was me and two of my friends, one late night after our baseball game at the school. My mom was going to pick us up because our game was over, but an hour goes by and a strange car pulls in. The person said my mom was in the hospital and that they were going to bring us all home. I started to realize that we weren't going to my house at all. We were in the middle of nowhere and my friends started to get a little scared.
Suddenly my phone rings, my mom's contact lighting up the screen. She asked where we were and stated that she was parked in the front of the school and waiting for us. I told her that her friend had picked us up and she seemed really confused. Then she told me to get out of the car as soon as I could. I asked her what was going on, and she said that she'd explain later. I got worried that this was something really serious so I told my friends that we needed to get out of the car and they both agreed. We all tried to get the doors open, but they were locked. I tried my hardest to open mine. It finally swung open, after me and Jack kicked it open with our feet.
I jumped out of the car, my friends following behind me. We started running back to school as the car turned around. He was chasing after us. I told my mom through the phone what was happening. When I looked back, both of my friends had vanished. Tears filling my eyes, I started to run faster. I made it back to the school, knowing in my gut that my friends had not made it.
Then boom, I woke up and thought over the crazy dream I'd had. I showed up to school and everything was happening exactly like it had in my dream. I was living my life over again. My friends Josh and Jack were asking to come over to my house. I told them no this time and at the end of our game, my mom picked me up. I went home and got ready for bed. I thought to myself what a crazy day. 'Strange man watches me through my window'
I woke up the next morning somewhere I had never seen before and it was different from my home. I looked down and saw I was tied up with rope and a rag in my mouth. I thought to myself, What was going on? A man walked in the room. He looked familiar for some odd reason. I tried to think of who it could be but I couldn't, because I was still confused. My mom was laying on the floor bleeding, then it hit me IT'S MY DAD! He was after us all along. This wasn't a dream at all, it was a nightmare. I thought to myself, what do I do? What should I do? I tried to get out. The ropes I couldn't move at all I kept trying and trying then it snapped. I ran as fast as I could.
Thankfully I got home and Jack , and Josh were on my couch. I told them what was going on but they were too busy playing video games like typical teenagers. I went up to my room and laid there thinking about my mom and if she was ok. I forgot she was there. I heard a knock on the door and ' Boom' screaming. I ran again out my window. I was running as fast as I could, Jack running alongside me. We ran to school together and hid in the office. We tried to call for help but nobody would answer, then we heard someone walking down the halls. Jack asked me what to do and was speechless and terrified, not knowing what to do. Suddenly a bang as we heard the door get kicked down. Jack got grabbed and I couldn't move. I was in shock. I knew it was my time to go.
I got picked up as he put a bag on my head. In the classroom I could barely see but I knew he put me down and I looked and saw everyone hanging from the walls. I cried as I saw my mom. Boom, I got hit and knew it was over for me. I was caught. I saw myself on the wall and it was over. I started fading away. It was scary leaving this world and not knowing what I did for my dad to come for me.
Cops showed up and I was rushed to the hospital and my dad showed up grinning. The doctor said I most likely would pass and if asked if he wanted to pull the plug. He smiled at me and said yes, and after that statement I knew my life was over. I was backstabbed by my own dad for no reason. 'Bye world'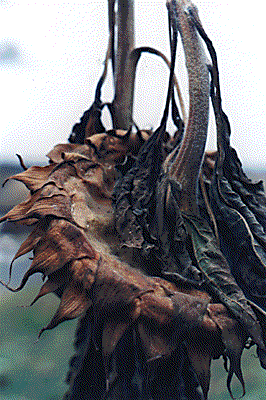 © Allison S., Eau Claire, WI