911 Alert
March 8, 2012
"Mother!" I heard her cry as she opened her room only to see her mom on her bedroom floor with a box of chocolates. Her mother tried to respond to her furious daughter, but her mouth was overflowed with her chocolates. HER chocolates that HER boyfriend gave to HER for Valentine's Day. How dare her mother take what was not hers! How dare her mother not even ask before taking.

She was speechless with rage. It wasn't just the chocolate that she was upset about. Her anger also had to do with her mother going completely against what she had taught her since she was a little girl. Also, her mother trespassed into not only her "most sacred" teenage room, but also through her "most private" teenage stuff.

With all this thinking, she finally screamed, "That's stealing!" I could tell that she thought to herself that she could say so much more, but instead, she decided to sum up all her frustrations into one statement. Turning to face me, she declared, "I may just have to turn her into the police." I laughed. She stayed straight-faced. I stopped laughing. She stormed out of her room. Her mother remained motionless on the floor, still stuffed with chocolates throughout the entire incident.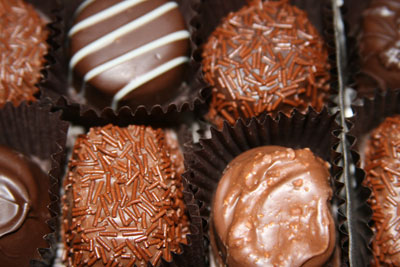 © Hannah O., La Jolla, CA