A Secret
February 27, 2018
Everyone has powers where I am from. Except me, people use their minds to do things like open a door, or make something happen by just thinking about it. I will never be like everyone else.

After I finish the chores I walk to the kitchen to decide what to make for dinner. I find myself staring at an apple. I begin to wonder how it would feel to lift that apple and drop it in my mouth.

I grab the apple and run out the back door into the woods behind my house. I look back at my old, grey run down house and realize I haven't left my house in ten years. My parents were afraid the government would take me.

I run through the woods into a clearing I made with my dad when I was seven. I look at the apple in my hand, place it on a tree stump and focus on the apple until my brain hurts. Nothing happens. I turn around and sit on a stump nearby and start to cry. After I calm down I try again. The apple starts to rise. Elated I grab the apple and run in the house to see my mom has just gotten home from work.

"Mom, Mom. I made an apple rise!" I yell.

"Oh, please we all know that's impossible."

"No really, it happened"

"Prove it." I grab the apple and place it on the table in front of her. It rises.

"Kate, there is something I need to tell you. We made the government take away your powers."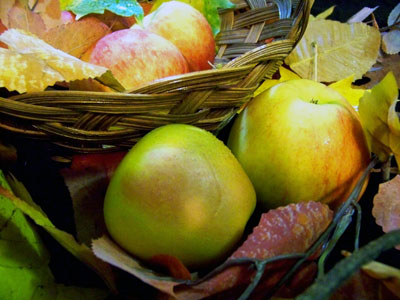 © Kseniya O., Flushing, NY