Dear Clementine
December 24, 2017
Dear Clementine,

You are angry with me, I imagine. I don't believe I've gone a full day, let alone a week, without talking to you. Even more egregious is my lack of explanation, which I pray will be remedied here.

I know not when you will find this letter. Perhaps one day you will resolve to go through my things to dredge up old memories. I am sure such an endeavor would only be spurred by sisterly love, not because you want my jewelry! (The gentle ribbing is just that, dear sister, take whatever you would like. I have no need for it anymore). Whenever you do happen to come upon it, this faithful scrap shall be waiting for you.

I feel a need to put pen to paper on this auspicious night. Most in my situation would be entangled in golden-toned reverie of white dresses and church bells, but all I can think of is you and the past. I apologize greatly for my recent avoidance of you, which I am sure came as perplexing. Dear Clem, much of my time was spent drafting this letter. There are so many things I must say to you. But first, indulge me in reminiscence. It is much pleasanter than reality at the moment.

I remember the way we used to chase each through the market as children. Gleefully we wove around animals and pushcarts, bonnet strings flapping and hems dragging in the mud. You could never run for long, though, Clem. Every few minutes you would stop, bend down delicately, and pick up a leaf or button or pebble. Your little features would arrange themselves into such an expression of star-blissed wonder every time. Stubby fingers traced their way over every bump and curve; you held your treasures up to the light as if presenting them to God. Never lose that, my dear.

Do you remember Mum's book of fairy stories?The one I threw into the fire just after the engagement was announced? It was the most beautiful thing we ever owned. The pages felt like silk under our fingers. Each illustration showed love and chivalry in the most vibrant colors. We read it to tatters, first me and then the both of us once Mum taught you letters. I still thank God she had the capacity to educate us. My, if Father hasn't come along, she really could have become something. Please, exercise such faculties, Clem. I pray they will take you far.

Well anyway, I remember how much you love those stories. Sometimes in your sleep you murmured them, as if the words were etched into your very soul. Many an afternoon you convinced me to duck chores so we could go off and read them together. You always had to read the princess parts, remember? I know of all your fanciful princess dreams. Do not love their stories so much that you become them, dear sister. Such evil is hidden within the folds of those expertly drawn ball gowns. Dragons are nothing in comparison to men.
We used to act out those stories, remember? Us and Susanna. You remember her, don't you? Perhaps not, as she has has been away from us for many years now. She used to live just down the street. My, how you envied her! The thought of it makes me chuckle. So many days you told me how much you wished for her "princess-y honey hair". Sweet thing, Susanna was. She had this shy way of looking of you. It was as if whenever you locked eyes she was letting you in on a secret. One day she was gone. You were probably about six and absolutely inconsolable at the news. I told you Susanna married a gallant prince in a foreign land. Truthfully, on her sixteenth birthday she was gifted as wife to a tanner two towns over. I try not to think of her now.
My, we were inseparable in those days. Whether I was doing chores at home or running errands in town, I could always count on you to be five steps behind. Most of the women in town used to call you my shadow, did you know this? My heart aches at the thought of being without you.

I remember when Mum got sick, how you were always right next to me. I would be boiling compresses or making root tea and I could always feel your dreamy little presence nearby. Your white-knuckled fists were always holding onto the strings of my apron so tightly.The night she passed, oh, it pains me to even write of this, I remember how we both held her hand. You looked at me, as soon as it happened, your little eyes so knowing that my heart was caught in the back of my throat. You seemed to be accusing the world of...well, I'm not sure, exactly. Going against your fairy tales, perhaps? Accusing life of having the audacity to be terrible? My dearest sister, life is not like your treasured books.

I know you don't believe me, for in your mind I am living a fairy story. That is what you were told at least. That I, alone in the woods and in danger, was saved by the prince, whom I will now marry. I am every poor and noble maid who graced the pages of that volume you love so.

But, dear Clem, I am not.

I was not in danger when I traipsed through the forest last week. I was enjoying the sweet sunshine that filtered through the branches. I was dancing alone to the music of sparrows and dragonflies and crunching leaves underfoot. My heart was full of wonder and light; I felt like you must have with your found leaves and buttons. I scarcely noticed the prince enter the same clearing. He...took advantage of me. Forcibly. (apologies for the inkblots; I can barely write the words). That man will now have me for the sole reason that he desires me. There is no way out of such an arrangement, for it was designed by men who care not a whit for what girls like us deserve.

Yes, I am to be princess like in your books. But I am forever trapped, forsaken from you and from everything I love. I am no princess; I am Mum and Susanna and every girl in this whole damn kingdom confined by those in power. The Prince is a bad man, Clem. There are many bad men. I pray you shall never meet them, though in this day and age I think such a wish impossible to come true.

I have spent the last week avoiding you because I could not face you. Mired in a sea of shame, fear, and loathing, the sight of your starry-eyed face would no doubt shatter me. Such time of contemplation has led to one conclusion: you must get out. Continue your studies, run away, spurn Father-whatever it takes to escape this vile system. I would die of grief to know that one so callous and cruel will ever break your spirit as the prince broke mine. Escape, dear sister, and be free.

I marry the prince tomorrow. I doubt I will be seeing you again.

Goodbye, love.

Your Sister,
Demelza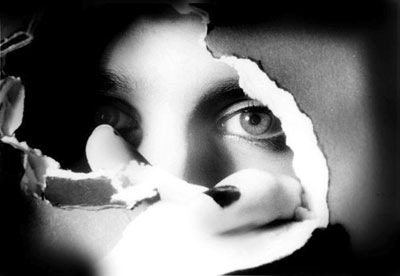 © Tabatha B., Peoria, IL