Dead At Midnight
January 16, 2009
As Asha lay on the snow covered ground, there was a pain rising in her. It felt like shards of glass beening fourced throughout her veins and her throat burned like the fires of hell..The creature that attacked her was very attractive.....
Nikolas O'Grandy had never attacked an inccent human in his life but tonight he had lost control. He had never seen a girl more lovely than her...Fair dark hair, down to her waist, and violet eyes her skin was pale white. She was lovely.
Asha had drawn her last breathe.
As she woke again. She had a strange craving...for human blood. She stood gracefully. She drew in a deep breathe then gasped in pain. She caught a strange scent then ran for it. She stopped dead in her tracks comeing across her older brothe Aaron. He looked at her.


"Asha what is wrong with your eyes?" Aaron was in touching distance of her now. She wrpped her arms around him.



"Forgive me." She p;eaded then let her instints take over her. Her fangs periced the skin on Aaron's neck and soon blood invaded her mouth...Soon so did his memories. Asha tried to pull away but there was no use the taste of his blood was bitter, sweet in her mouth. Then came the last memory and it was her new eyes...Blood red.

Asha dropped her brother. She looked at him. Limp and his lips blue as ice. Asha wepped silently and walked away from the living world to the world of the.........UNDEAD.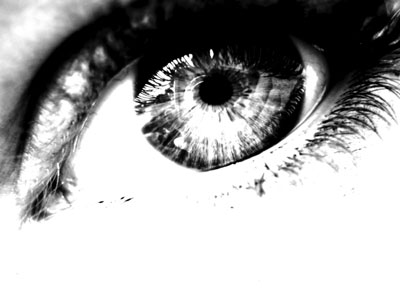 © Lauren S., Reading, Berkshire, UK