Jane Eyre the Second
January 1, 2014
I have felt pain of the highest degree, both within and without. My very soul has been brought to the edge of humanity, held hostage above the fires of hell. My dreams were given abundantly and then torn away with even greater zeal.

I was led upon the highest hill on a summer's afternoon and then abandoned when the rains began to fall. My very heart has been filled with rapturous joy and then torn out of my body, leaving behind a gaping, oozing wound.

I was a wraith, a shadow of my real self. My empty soul drifted without a destiny across dreary rolling hills. Rain fell and hid my tears, though they fell without ceasing.

In the darkest of valleys have I journeyed and despite every hope, the nights remained long. Every hope did its best to thrive but as a plant with no roots soon withers, so did every hope.

Every night was an eternity of its own, with the mocking whispers of memories surrounding. Your laughter, every sweet, love laced word, every unintentional yet fully intentional touch. All of these things now ripped away, save the taunting echoes.

Yet despite every hurt, and the hollow ache, I still live. Despite how broken I have become, still, I draw in breath and then release it. When all tears have been cried and all words have been said, still, I live. Though the never-ending darkness resides with me, the light still shines upon me as well and I live.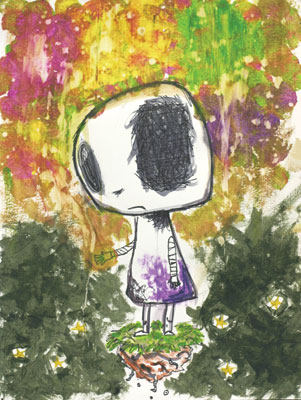 © Ashley W., Port Charlotte, FL