We Are Beaten
January 1, 2014
So many great plans for the future, the dreams, the orders, led by a great commission to be strong and bold. Called to be a loud voice, with the clarion call into the darkness, a soldier bravely traversing the minefield to save the fallen. This, the great purpose, is it not? Filled with power, what could hinder?

Yet the world was colder than we thought and we didn't pack for the occasion. The world was darker than we could ever have dreamed and we didn't have enough matches. The world was full of words harsher than we'd ever heard before, cat-o-nine tails lashed across the tender heart. And though all our plans were grand, we did not account for how fragile the flesh is; how easily it scars.

All our great dreams were made of paper and when the rain began to fall, the ink bled and made something beautiful turn ugly. The battlefield was a lot more scary and it took all our remaining strength to drag our wounded bodies through the mud to the fringes. There, in the surrounding woods, we lay, broken in the relentless rains.

While the other soldiers plod onward, banners raised high and their spirits overflowing with hope, we can only watch, the light in our eyes weakening. To breathe, let alone fight, is simply too much. Some soldiers pass by, speaking of lack of faith, of simply needing to stand up and continue on. Can't you see we're too beaten to move? Can't you see the sickness in our hearts, creeping out to every cell?

For this, were we not created? And yet we lie still, scars twisting along our trembling bodies and we feel so useless. And then the Great Commander walks by and looks at our fallen forms. Yet he doesn't yell, doesn't chide us for disbelief or lack of effort; no, his eyes are filled with tears. Then, to our astonishment, he lies down next to us, in the rain, and we wait in silence together for the healing to begin.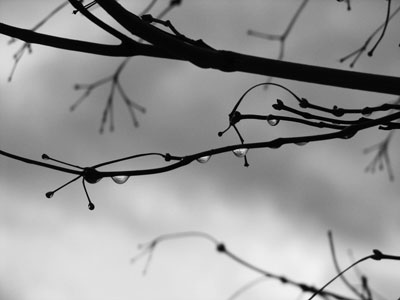 © Carly M., Hopedale, MA