Nightmare
December 4, 2013
There used to be a time when nightmares didn't exist, A time when none feared the night. Not even me.
###
Gina Saunders was a girl like any other, she was good sports, alright at school, had a few friends. There was no horrible character flaw, but there wasn't anything fantastic about her either.
One day she was dumped by her longterm boyfriend, Max. Honestly, she didn't even love Max, no matter how many times she had said she did. She said it to herself more often than she did to him, hoping that she would be as gullible as Max. She wasn't. She was only afraid and trying to protect herself. She was sure that there was nothing worse than being alone.
That night she cried herself to sleep. The Sandman saw her pain and gave her a dream, whispered sweet nothings in her ear. When she woke she did so with a little less fear in her heart. It was that night that The Sandman realized the influence that he had, how he could change a person just by giving them the right dream. He looked deep into Gina's mind and saw all her doubts and fears, sought to cure them all. At that point he was so naive to think that fear could only hurt.
He watched her grow stronger and more beautiful each day and gave her the sweetest dreams he could muster. She was kind and compassionate. She had no fear, he had seen to that. He decided that she was perfect. He came to love her even, imagine! The Sandman, a god, falling in love with a human! He didn't even fear.
Other humans would see her greatness and praise her, she would blush and suitors would fall into line. That he couldn't stand. He couldn't stand to think that she could find happiness in anyone other than him, for his happiness was only in her. He didn't fear.
He then showed himself to her in a dream. Then another and another. He told her of all the things he had done for her. Every night he spent in her mind the less he wanted to leave it. The less she wanted him to leave it. She didn't fear.
One day she forgot to wake up. Or at least said she did, the couple did so want to live together forever. Her family started to force feed her mushed food after she had slept through two days and two nights. They didn't know what else they could possibly do, she wasn't dead, only refused to wake up. She took the support as licence to spend eternity with The Sandman. She didn't fear.
Weeks past, months even, the couple was only vaguely aware, the girl's family though, they were another matter. They fed her more than themselves in a desperate attempt to keep her alive but after months of inactivity and baby food her body was weak. This inevitability did see the girls attention but The Sandman assured her that she didn't need to be afraid, that she never did. She then died, was torn from her personal heaven and was thrown into what she could swear was hell. She finally feared.
As a special torture she was shown all that she had missed out on, her perfectly average life. It didn't make her hurt, it made her mad. She accredited the loss of her life to The Sandman and The Sandman alone. He took the most basic human emotion away from her, fear. The fear that kept everything in its place. She feared, but she also angered.
She then tore out of hell, propelled by fury. She barrelled right into The Sandman, knocking him from his place in the sky. Each night she makes sure that no one gets complacent as she did, no one forgets the dangers of the world. Everyone fears.
###
I am The Sandman and I am so very, very afraid.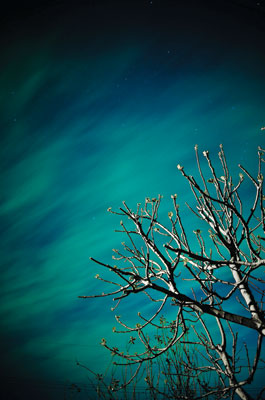 © Chyi-Dean S., North Tustin, CA