A Friendless Curse
July 3, 2013
How quick did they get there? Not in time. When they arrived, they saw the result of their quarrels. In the midst of all their bickering, they didn't help their friend. They only gave way to the fulfillment of a lifelong curse.
The three boys grew up together and two of them protected the prince who was prophesized to destroy himself. They would remain best friends…until one fateful day. On the prince's birthday, his friends got into a quarrel about his birthday present. This led to the dissolving of their friendship. The prince was very saddened by this and did not have a happy birthday.
Just as the sky was darkening, an evil spirit urged him to take the sword from the wall and kill himself. The prince couldn't bring to kill himself, but he only maimed himself so seriously. When he didn't show up for his birthday party, the former friends knew something was wrong. They took the secret passage that the prince showed them. They looked on in horror at what they found: the prince lying on the floor with a sword. He was alive, but only barely, but the friends knew that this was all their fault. The prince was healed, but they wished they never left his side on his birthday.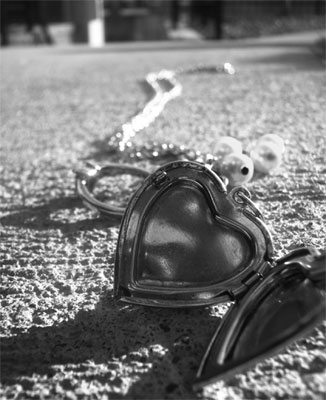 © Francesca Y., Robbinsdale, MN