I missed?
March 7, 2013
That's weird thought Cupid. I've never hit the wrong person like that before. He scratched his head and flew down, hovering over his first miss. She was an petite-sized, pale blond haired woman, with pale skin and icy blue eyes; she looked angelic, almost. Cupid marveled at this beauty as she walked down the streets of the New York square, not noticing anything but the subway station ahead of her. She was wearing a pair of black knee high boots with a few buckles on them, and a semi-low cut light brown floral dress. Cupid decided he'd keep an eye on her for today and disappeared.

*Alice's POV*

Alice walked hastily toward her subway station, she would've walked faster if the boots she was wearing weren't so hard for her to walk in. She hated these boots her Aunt had made her wear, she preferred her converse and a pair of jeans. She didn't understand why she agreed to take this job, she hated the loud noise of the city, the vulgar language of road raged drivers, and most of all the feelings she got whenever she saw Him.

This "him" was her boss Jared, an arrogant, cocky, sleaze ball of a man. He was flirt, that was for sure, always hitting on every girl in the office, running his hands through his slicked back black hair. She hated his hair, it made him look like an Elvis impersonator. She hated everything about him, but she loved him too.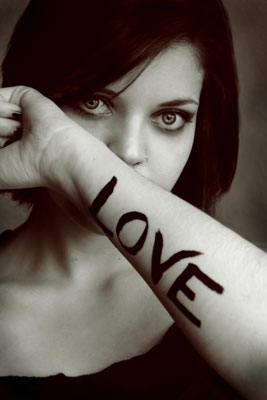 © Michelle B., Blairsville, GA