The piano man
June 11, 2012
There stood once a piano on my street. Not a lice infested pee colored piano like Mrs. Rackets had, but a polished squeaky affair, that brought out all our old cracks and bloodstains like a smile often brings out softness in hearts as hard a piano pedals.

This was a piano, you see, that had decided to walk one day next to our dumpster, and as if out of breath, or the will to go on, it parked its backside on our street, and on that spot it has stood for as long as I can remember.

To tell it plainly, that piano was odd, and as out of place as the musical sounds it produced, on a street that was never filled with more than the tuneless hymn of everyday horrors. It stood between the graying rat infested dustbins and a pile of books in plastic wrappers, next to a yellow domino rack of houses and under a constantly dark sky, like smudge of amusement on the lips of a victim.

Yet even more, or less, odd was the growth that occupied the tiny stool behind the instrument.

The continuation of the piano,the man, was, like the piano, black, lean polished, with a white face that stood out like the ivory keys of the piano. Was he a serious man? A mean man? A sad man? He was the piano man. He would sit at the piano and he would play, until the beautiful wave of music became as known to us as the feel of the wind in the morning, or the eyes watering at us from bathroom mirrors.

Babies were born to the sound of the rhythmic, calm handling of the stony keys, and they grew up being lulled to sleep by the piano man as he sat, for no reason that we could fathom, and played his soul by the foot of the garbage can, for no one in particular.

He played to the sun, for the sunlight, and he played for the moon for the moonlight. He played to drown the sound of the rifles being fired and he played to stopper our ears to the persistent crash of greed and envy. He played for the girl crying on the staircase, and he played for the old man wishing things had been different. He played for the young man vowing to make things different and the ghosts knew it could be no different.

He played to fade into the yellow pee stained walls that were his inspirational backdrop, and suddenly grow bright, to caress the toddler with a bruised face hiding under the piano, shaking to Beethoven's für Elise.

What had once been surprising and awe striking became as commonplace as our noses, and what had once had the ability to symbolize something, something unreachable and magical, became as symbolic as a boiled potato.

Yet for some reason, we never did forget him, and we never forgot to listen to the life story that was punched out through those keys. We sometimes wandered where he had come from, and if he would ever move away. In the end though, we all likened him to a leaf, caught somewhere for a while, waiting for something bigger than him, to whisk him away into eternity until a boy with dark brown eyes, jumps up into the air and with glee catches a yellow leaf in the palm of his greasy hand, smiling to himself as he imagines himself flying far away.

So he ended up being caught on our little crooked street, and touched each of us with his veiny surface with the sound he sent flying, tossing through every open window, through every gate left unbolted as people rushed home and through every pore in our skins as we walked past him on our way to school, to college, to work. He never expected anything from us, and we never wanted anything from him, and so this became the best partnership, perhaps even friendship.

We would eat hard potatoes, and he would play, we would hit someone over the head bike pedal, and he would play, we would see the blood staining the rotten vegetables, and he wouldn't notice, he wouldn't judge. He just played his eternal tune, smiling to himself as he gently stroked the piano, not noticing any of us, guilty, happy, or afraid. He would not change his tune for any of us, yet somehow we changed our tune to listen to his.

I sat next to him once. I sat so close I could hear his heart pounding in tune with the beat, and I could hear his breathing filling in the blanks in my memory. He was humming, so I hummed with him, and so we two sat humming, behind the piano, on my crooked street for as long as blood pumped through our veins and the vibrations of the piano reached people's ears. As long as there were hearts to beat to his music.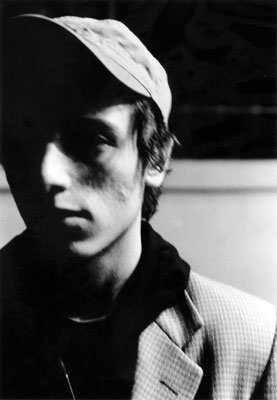 © Ariel L., New York, NY