Another Chance
May 2, 2011
As I wander through my beautiful garden, I can only wonder how my life will be now after such a dramatic change. The wonderful smell of flowers and herbs suddenly floods through the air with their sweet aroma. In my dreams, my life never turned out this way. My dreams always had a happy ending. Alaska was such a beautiful, yet dreary place to live. I assumed that I would someday get used to the quietness around me, but I don't think I ever will. I missed Frances. No amount of wishing could ever bring him back to me though, and I knew that. Although Juno is new to me, it is still the same old Alaska. All my mistakes wash over me and I can only wish for some way to change the way I acted around when I first met him. After all, I was only fifteen. I thought it was only high school. But he said he loved me; me, Annalise. I didn't know when I would have another chance at love, so I married him. I had never wanted to live in Alaska, but I knew that I would lose him if I did not follow him there. So, I left my beautiful home in Chicago right after high school graduation. I wish I could have my high school friends back, especially Jennifer. The more I think about the past five years of my life, the more I wish I could change the outcome. That is one of the most infuriating feelings in my world. I wish more and more that I could go back and change things for my sweet innocent baby, Claire. She is only two months old, like a rose not yet blossomed, and will never even have a chance to grow up in a home with a mom and dad. At that thought, I lose it all. I am so angry with Frances for leaving his daughter and me. It makes no sense to me why he would ever do that. I feel so alone in this world. I do not even know where to begin to start again. The scent of herbs and roses interrupt my thoughts and bring me back to reality. I wipe my eyes and get myself back together to examine my new garden out back.

Slowly, I make my way to the garden enjoying the wonderful aroma of flowers opening in the crisp morning air. As I approach the garden, I notice the most beautiful picket fence archway in the gate covered with roses. The is the kind you see displayed in pictures in garden magazines. My dreams always had a garden with a picket fence archway, much like this one. My heart rises at the thought of having such a beautiful garden for my daughter and I to sit in this coming summer. The moment the gate creaks open portentously, I realize that I am back in Chicago as an innocent fifteen-year-old girl. It is as if the last five years have just disappeared, but as I look back, the gate is still in sight. The thought of actually being able to go back and relive the last five years of mistakes grips my mind. I have to make a choice. I was being offered the choice to live the last five years over again and the chance to change the outcome of the rest of my life. I would be able to make the life for myself that I really wanted. Maybe I should just go back to my life as a new mother though, and live with the knowledge of my mistakes that I have gained from the past five years. The thought of leaving everything behind was like a dream come true. This was such an unexpected fork in the road, and I am not prepared to make this decision. Only a few minutes before, I would go back to Chicago and relive the last five years without hesitation, but now that the decision is before me, it is one of the hardest decisions I have ever been faced with. My mind flits to my precious little daughter. If I leave this world, I will lose everything from the past five years, including my baby, Claire.

I ponder the conflict at hand for several moments before venturing any further. Step after step the gate grows smaller and smaller as I walk back into my life as a Chicago girl. With each step, I find that my memory of the last five years is gradually fading until I am living in the present as a fifteen-year-old girl. A sudden rush of relief floods my mind as the reality of my decision grips me. I am determined to make better decisions this time. All of the sudden my cell phone rings. To my surprise, it is Frances. While drinking coffee with him for what I knew would be the last time, I almost had a sense of relief. Frances will vanish from my life and I will never hear from him again. It felt so odd not to be so crushed after telling him that I couldn't see him anymore, but I knew it was the only thing to do. Usually I was the one that was heartbroken for weeks. Gradually, my life changed more and more from what it had been before. Jennifer had been my best friend since kindergarten, and she is one of the best friends I could have ever wished for. I do not know what I would do without her. I have always dreamed of becoming a painter. After finishing high school, Jennifer and I left together for the Boston Conservatory where she was planning on majoring in piano performance. Jennifer and I were always the closest of friends. One evening at one of her recitals, I happened to meet a man who was reporting on the emerging pianist. I spent the evening with him telling him about her life that the common observer would not pick up on. Surprisingly, I found Eric at almost all of the events following her recital, including many of my art shows. I enjoyed having him around to enjoy life with.

Fifteen Years Pass

I am now married to the man of my dreams, Eric, after finishing college. We have two beautiful children, a five-year-old daughter, Chloe, and an eighteen-month-old son, Sebastian. Boston is the most beautiful place to live, and I could not have chosen a better place. One day while my children are playing at a nearby park, I wander off to look at the beautiful scenery. The sweet aroma of roses and herbs surround me once again as they did so many years ago. Upon seeing a beautiful picket fence archway that would be perfect to paint sometime, I am reminded of Alaska. It seems like that was only a dream. Did I really relive five years of my life? Did I really change my life forever? Yes, I knew for sure that I did. As I lean under this archway watching my children play together, it suddenly strikes me that I never lost my daughter from before. I went back and relived those years as if they never happened, and my daughter is still that same daughter, that beautiful uncrushed rose. This thought gives me such peace that I made the right decision so long ago. If I had not made that decision, I can only imagine what state my daughter and I could be in. I am grateful that this chance came for me. Even though it was a hard decision at the time, I know it was the right decision to make. If I had not chosen to go back to being a fifteen-year-old girl, there would only be dreams about how much better I could have made my life by choosing the other path. Although this chance only came once for me, I am fortunate that I was given that opportunity at all. And I know I will live happily ever after in Boston.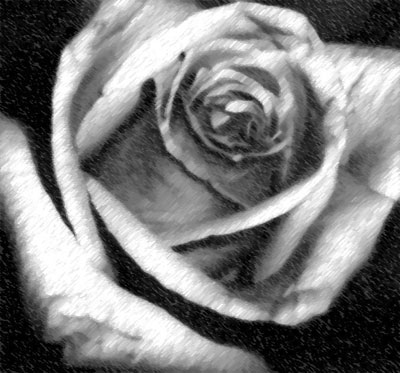 © Wajida S., Shrewsbury, MA