Zanick Knights: Dark Moon Rising (Ch1)
March 16, 2011
"Gabi, be careful sister. It's dangerous in this area." A human Fangs peered over with his one good eye from under his helm, shifting his line of vision from the Bible to a young woman covered in strange symbols.


"Ahhhh, he-he!" She squeaked as she brought her hands under her chin and danced in a circle. "Chaaaaaa!! It's been so long since we've been outside!" Pushing her golden hair out of her face, she looked up at the sky with childish ocean eyes.


"Gabi—"


"Shhhh, Cross-Face!" Gabi squealed happily, "You haven't looked up in ages! Enjoy the sky while it's shinning."


Fangs gave her a funny look at "Cross-Face", but sighed without arguing and, after subconsciously touching the cross designed into his helmet, he removed his silver helm and set it on his lap. Long white-silver hair fell, landing around his eyes and down his back, and he watched Gabi dance around; before long, another sigh, he looked up. The sky was a pure and unwavering blue, in fact it never had seemed so blue before to him. There were hardly any silky clouds in the sky, so the hot sun warmed the spring land. Despite the warmth, Fangs did indeed shiver—he had almost forgotten what the morning sky looked like. "Yes, it's. . . quite beautiful,"


"Isn't it?!" Gabi exclaimed, unintentionally knocking down her friend from the side of a few feet cliff with joy.

"WHoooow—OUFF! GABI!!"


"Sorry!"


"Auugh, it's fine. Just be more careful next time."


"That rhymed!"


". . . Yes it did."


Gabi laughed at Fangs expression, she often confused and surprised him much on accident, but his reaction was enjoyable.


Gabi and Fangs had met four months ago in a cavern, the same cavern they just managed to escape. Gabi had never bothered asking Fangs why he called himself "Fangs," nor had she asked him why he was in the cavern to begin with. Nor had Fangs asked Gabi why she was down there—it was a fair and unintentional trade of knowledge. Despite the mysteriousness the two held about each other, they were best friends and even couldn't manage to be angry long with one another—not to mention, normally not at all.


In the fresh light, Fangs took the opportunity to observe Gabi. Gabi was currently wearing a Priestess Robe, but having observed her personality, lack of knowledge in the Bible, and magic he had enough knowledge to assume that Gabi was indeed not a Priestess. She had curly, messy, waist-length golden blond hair with a few darker streaks weaved in, pale skin, and oceanic blue eyes. Strange symbols covered her face, but he was unsure about the rest of her—the robe, which was two sizes too big for Gabi, easily covered the rest of her body. Under her left arm she carried her own helmet and he could see traces of a sheathed sword and armor under her mauve robe. Fangs didn't care about the rest of the details, but those symbols he knew he had seen before. Where, however, he had seen them he couldn't remember—and that was bothering him.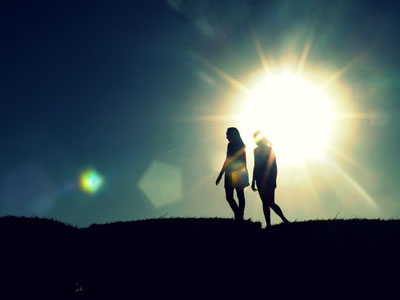 © Alexzandria R., Salem, OR