Unremembered Secrets - Chapter 4
September 19, 2010
Chapter 4-
Ebony

"Is something wrong Mr. Chad?"
"No, no. I was just wondering how your first day at Black Ridge High was."
I smiled and settled into the seat in front of him, "Ah, so you heard of me."
Mr. Chad laughed and scratch his chin that was slightly showing a five o'clock shadow, "Yes, there isn't much you don't hear at this school."
"So I've heard. My day was… good."
"That's good. What's your favorite class?"
"This one," I smiled.
"Wonderful! Are you a writer?" he walked around behind me and leaned on the back of my chair.
"Uh, not really,"
Mr. Chad shook his head, "There is no such thing as 'not really'. You're either a writer, or not. Or you're like me; you write, but you're horrible," he laughed.
I laughed with him, "Ok, then, I'm a writer."
"Great! What do you do? Fiction, nonfiction?"
"Poetry actually," I corrected him then added, "but I'm also pretty good at fiction, if I do say so myself," I laughed.
"Oh, I'd love to read some of your pieces."
"I don't have many," not wanting to be the center of attention.
"That's okay," he assured me, put his hand on my shoulder, "Some is better than none," his smile was sincere, innocent, but his hand remained on my shoulder.
I became nervous, now aware of how close he was, how slightly his hand was moving towards my shoulder blade —something many people wouldn't notice.
But I did.
I just smiled nervously, gripping the strap of my bag tighter. I stood, sliding away from his hand, "Is that all? I have to get to the buses."
"Oh, yea," he placed his hand on the small of my back, leading me toward the door, "I just want you to know that I'm here," he leaned toward me, his eyes trailing their way down the deep V-neck of my grey shirt, "for anything you may need," he winked.
His eyes went back to my chest, lingering a bit too long, and I was sure he could see my heart pounding against my ribs, screaming at me to run as fast as I can.
I pressed my lips together and nodded then started for the door.
?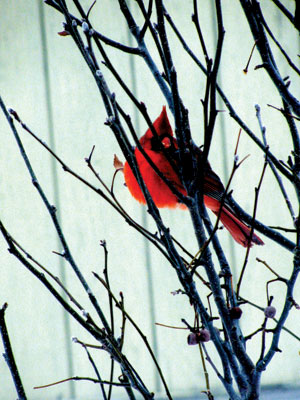 © Trent M., Centerville, IA