Again (Prologue)
September 10, 2010
It stood few feet away from me, eyeing me cautiously as it took its paw off and on the ground, stepping toward me each second. My desperate gasps filled the empty air as I met the creature's coal black eyes and saw what I thought was hunger. I backed up against the cool rocky surface and cried in an unexpected pain that the sharp rock caused. I felt warm liquid flowing down from the side of my palm but I didn't dare to even glance at it. The creature closed the distance between us; I closed my eyes as I waited for my fate to end. But after that, I didn't hear anything but the whistling of wind and my breathing.

Why are you running away…? A voice whispered sadly in my mind. My eyes opened just a little bit, I didn't see anything but the same black leopard standing before me, its huge body slumped. If I wasn't the prey, I'd have been feeling sorry for it. However, I was the prey, meaning that I couldn't think anything except my idiotic question; why didn't it kill me yet? It moved a bit, and I closed my eyes again.

I'm not trying to harm you. I jumped slightly, could it read my mind? You know me, I know you do. But you don't remember, I don't know why. I'll come to you and we'll see what happens. I felt a strange sadness overwhelming me, wrapping around my mind.

My eyes opened instantly and I saw the ceiling of my… bedroom…? What the… Then it hit me; it's all a dream, just a random dream. The fact both relieved me and made me sad at the same time, the hint of sadness still lingering in my mind. It was just a random dream… I told myself, but from the lingering sadness in my mind, somehow I knew I wasn't telling myself the truth.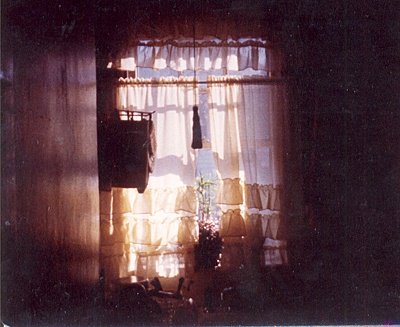 © Michael G., Glocester, RI