Black Rose chapter 2
August 24, 2010
Chapter 2: The Move

It's the day of the move. It was finally Saturday. Yesterday they gave me the saddest news ever. We aren't taking Skipper because the trip will take a-lot of time.
"Your aunt Kimberly is going to meet us there." I Too bad we are going to mail every thing there and then go in a plane to Alaska.
Then we are going to our new house in Hooper Bay, Alaska.
The school we are going to go to is near the house.
I looked outside the window for the last time.
Then I looked up the tree and decided to climb it one last time.
I climbed to the top and looked at the neighborhood. I saw my school that I was proud to leave from.
"Summer, time to go! Where are you?" Elizabeth said.
"Here." I sighed.
I climbed down the tree. I jumped from the branch to the ground.
"Are you happy to go to Alaska?" Brian asked.
"Yes." I lied.
"Where's Skipper?" I asked.
"I'm sorry we already took him to the shelter." I looked at him.
"I- When?"
"A while ago."
I grabbed my suitcase and walked to the taxi.
"May I take that?" The driver said.
I gave my suitcase to him and got in the cab. Brian sat in the front and Elizabeth sat next to me. Kyle next to her and Jaelyne sat squished next to him.
~~20 minutes later~~
We finally arrived at the airport.
Jaelyne got out first and I opened my door.
I grabbed my suitcase from the trunk and walked into the airport.
~~On the plane~~
I sat at the edge . Jaelyne and Kyle sat in my row and Elizabeth and Brian sat in the row in front of us.
I fell asleep for most of the ride.
I woke up 8 hours later.
The attendant came by and asked me, "Do you want anything to eat?"
I didn't really feel hungry until now. "Yes."
She gave me a menu. I looked through all the food selections. I saw the Mozzarella Sticks, my favorites.
"Can I get the Mozzarella Sticks?"
"Sure." She left.
She came back with my lunch 5 minutes later. "Thank you." I said.
She left. I ate quietly. I dipped each Mozzarella stick in the salsa and ate it.
When I finished I opened my book bag and took out my Sketch pad. I started drawing. I drew a Rose. I got a black crayon and started coloring the rose.
I used to always draw a black rose when I was 10. One day my teacher told me it meant depressed or death.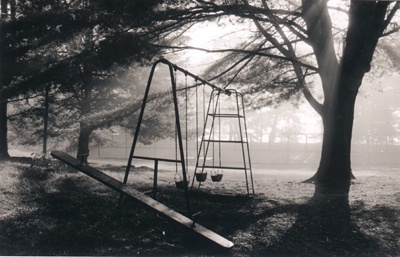 © Steve S., Marblehead, MA