Do you trust me? (continued)
July 16, 2010
The last few months, Hayley And Alec grew very close to each other. They understood each other in ways, nobody else could. But Alec, was changing. He began thirsting for blood. He would try to stay as far away from Hayley, not wanting her to get hurt by his changes.
The night she texted him, he told her what as happening.
Hayley: Alec, are you ok?
Alec: Im fine.
Hayley: I haven't seen you for a week.
Alec: I've been having trouble.
Hayley: Trouble with what?
Alec: I'm beginning to get my powers.
Hayley: Thats great!
Alec: But I can't see you when i'm like this.
Hayley: Why?
Alec: One of the side effects are thirsting for blood. I'm not turning into a vampire or anything. Don't worry.
Hayley: Ok.


After a few weeks, Alec was back to normal.
"Hayley? You home?" Alec asked.
"One minute, Alec!" Hayley yelled. She was exited to see him. Halyey opened the door. Hayley was a little different than before. Her hair was longer and it was black. Alec thought she looked beautiful.
" Wow, you look beautiful." Alec told her. Halyey smiled.
" I missed you." Hayley said.
" I missed you, too."
Alec looked different too. His eyes were deep purple and his skin was pale. He looked stronger too. He had the same black, messy hair as he had always had.
" So, im guessing you want to see my powers?" Alec grinned.
" Sure."

Alec and Hayley went into the back yard.
" Stand back, ok?" He said, hugging hayley.
As soon as she stepped back Alec's shirt ripped off and soft black wings sprouted from his back. Hayley stepped backwards thinking the wings would hit her.
" Are you scared?" He asked. A little confused.
" No, I just thought they were going to, hit me." She seemed a little embaressed.
" I'm not going to let that happen!" Alec laughed.
The rest of the day they were talking. It was nice.
" Do you trust me?" He asked.
"Always."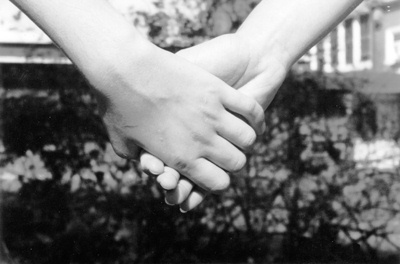 © Lauren G., Pompton Plains, NJ