Stars Guide Me- Chapter One (revised and edited)
May 23, 2010
Prologue
Flashes, images, memories of years ago flood my mind. Me, a young girl, running, a battle, screaming, people fleeing the city, a giant monstrosity of a cruel army, someone sits me on a horse and off I go, speeding across the land, never to return. The horse ran me away to Areteaesia, exactly how far I'm not quite sure. There I have lived all my life. An outsider in this oddly different world. It's pleasant, but not the same as my memories of what was my home, I presume.


Chapter One-Attack on Areteaesia
I'm sixteen and my name is Calathiel. I am an elf. Other than that I know nothing: not where I was born nor whether my parents are still alive or who they are. I have stayed my whole life in the trading port of Aretaesia, a relatively small coastal city. It is a rather pleasant life, I help out my Aunt Jade in her jewelry store. We switch off shifts, making jewelry, filling orders for new materials, and running various errands. Somewhere, though, at the back of my mind there is always an urge to leave this life behind. To go explore and try and find myself. Find who I truly am, not just guesses of what I was. Some would say I don't exactly fit in with the humans. I never connected fully to this life, never made any real friends. I was perfectly content in my own little world, to never reach out or extend any offers of friendship. I was alone.

On a chilled fall night I was walking to Gwenyth, the herbalist's shop, as we were running low on basil and chives. I pulled my head up from looking at the purely riveting, never changing ground beneath my feet and looked up trying to estimate the distance 'till the shop. I could already see it, about twenty paces away. I'd apparently walked much faster than normal.

Ring. The crystal clear sound of a bell welcomed me once again. I stepped into the warm air of the shop. It smelt like sweet cinnamon and the distinct scent of mint, like always. I loved being at Gwenyth's, it felt like a second home to me. "Hello, Gwenyth," I chirped.

"And what would one be looking for today, Calathiel?

"Chives and basil too, please."

"No mint leaves today, dear?" she questioned, I knew I had forgotten something.

"Well, why not. They are my favorite, as you well know," I smiled.

She handed me a parcel containing my various herbs that I had wanted. As I was just about to step out the door, she called me back. "Be careful, now. Our king is not in power any more. An evil is sending rampages on all the big cities and coastal ports. He wants to control the trade routes."

I had little reason to believe this was true. There had been rumors about evil being afoot in our monarchy for almost as long as I could remember. There had been at least one story or more in our town for each of my fourteen years living here.

"You've got to be joking, that can't be true. Why would our own king do that to the people of Aretaesia? And anyway, things like this are always always going around. I'll do myself a favor and not get fooled again," I said gently.

"I don't have a clue why he would. It's not him anymore. Something dark is moving in, grabbing hold, taking over," said Gwenyth, "I got this from a trusted source that has given me much accurate information on our government through the years. It would be wise to believe this time, dear. Oh, here is the mint leaves you requested, I almost forgot. Have a good night, and do be careful. I wouldn't be able to stand it if anything happened to you"

"I thank you, Gwenyth and same to you." As I stepped out into the now dark night the fresh fall air blew my wavy auburn hair into my face. I stood there reflecting on what she had just said. I shivered and wasn't quite sure whether it was from the cold or the eerie idea that had just been brought to my attention. I sighed. My legs were tired and I had to now make the somewhat lengthy walk from Gwenyth's herb shop on the far edge of our town back to my house, in the middle of the town. I trudged along even slower than on the way there. Just as I was approaching mid town, I was enveloped in chaos. There was fighting everywhere on the streets. It was between the soldiers of the king and our people. Maybe Gwenyth had been right.

At first, I walked through in a stunned daze, trying to avoid being hit by any stray swords, then I drew my own weapon out as I was in too far to avoid every hit thrown in my direction. I threw myself into the thicket of it, figuring it was the best way to not get killed. It was the most turmoil I had ever seen our tone in. I quickly sidestepped out of the reach of a soldiers sword, barely missing being hit.

Just my luck, he turned at that exact moment and was in perfect range, I stabbed his side, right between the ribs. He gasped and fell to the ground, blood soaking where he lay. He was bleeding, dying. I had just made my first kill. I was in shock at what I had just done. I gazed down at the soldier who was now guaranteed a sure death all because of me. I glanced once more at the pain on his face and started running. I was running out of fear of the battle and of what I had just done. My heart felt black.

I'm a pretty swift runner so I was able to run through the bloody battlefield, trying not to look at people that I knew, fighting, some being slain. I reached my house and dashed in the back of the shop unseen. You could feel the panic level rising thick in the air even in our usually seamlessly calm household. My Aunt Jade was attempting to barricade the front entrance.

"What is honestly going on here?" I asked, my voice in a panic and my face still pink from running.

"The king's army and now is invading," Jade said quickly.

"So it was true," I marveled. Jade paid no attention to me and rushed on.

"Here, take this: some food, water, and other provisions. Take your bow and sword as well. You might have some need of them. Go, now. Run."

"Where? Why? Will I ever see you again?" were my desperate and confused inquires.

"You must go west, to the near city of Gaelin. I will have someone trusted, an old friend, meet you there, you will be safe. Now, you must go immediately."

"Aye. I shall do your bidding," I said quietly, trying not to show my true emotions of anger, sadness, and confusion.

I was sent running away from the place that I had called home for the second time in my life. I saw some silent tears fall from my Aunt's eyes while I was speeding away into the black night and felt some tears of my own fall down my pale white skin. The only spot of brightness in my now dark heart and world was that I might be getting my long awaited for adventure I was always dreaming.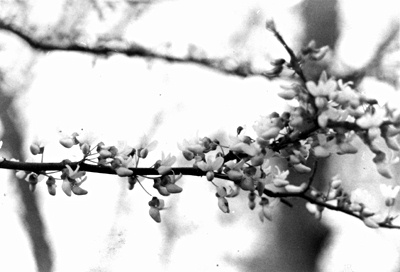 © Josh J., Highland Village, TX