Stars Guide Me
May 15, 2010
Prologue
Flashes, images, memories of years ago flood my mind. Me, a young girl, running, a battle, screaming, people fleeing the city, a giant monstrosity of a cruel army, someone sits me on a horse and off I go, speeding across the land, never to return. The horse ran me away to Areteaesia, exactly how far I'm not quite sure. There I have lived all my life. An outsider in this oddly different world. It's pleasant, but not the same as my memories of what was my home, I presume. Our family there was very high-up and relatives to the king. My life working in a jewelry shop was much simpler and in a way I quite enjoyed it.


Chapter One-Attack on Areteaesia
I'm sixteen and my name is Calathiel. I am a woodland elf. Other than that I know nothing: not where I was born nor whether my parents were still alive. I have stayed my whole life in the trading port of Aretaesia, a relatively small coastal city. It is a rather pleasant life, I help out my Aunt Jade in her jewelry store. I do long to be back with my people though. I felt much more at ease there. Some would say I don't exactly fit in with the humans. I was walking to Gwenyth, the herbalist's shop, when I saw something slightly strange. There were boatfuls of the kings soldiers being imported into our city. I thought nothing of at the time, because there were usually some just patrolling borders and the like. I stepped into the warm air of the shop. It smelt like sweet cinnamon and the subtle scent of mint, like always. When I had told her what I wanted today, we began to talk. Gwenyth said that she had heard that our king had been usurped and that the evil was sending rampages on all the big cities and the coastal ports to gain control of the trade routes.

"You've got to be lying, that can't be true. Why would our own king do this to the people of Aretaesia?"

"I don't have a clue," said Gwenyth, "but I got it from a trusted source. Here are the herbs you requested miss. Have a good night, and be careful."

"I thank you, Gwenyth and same to you." As I stepped out into the now dark night the fresh fall air blew my wavy auburn hair into my face. I sighed. My legs were tired and I had to now make the somewhat lengthy walk from Gwenyth's herb shop on the far edge of our town back to my house, in the middle of the town. Just as I was approaching mid town, I was enveloped in chaos. There was fighting everywhere on the streets. It was between the soldiers of the king and our people. At first, I walked through, trying to avoid being hit by any stray swords, then broke into a run, trying to make it home. I'm a pretty swift runner so I was able to run through the bloody battlefield, trying not to look at people that I knew, fighting, some being slain. I reached my house and dashed in the back of the shop unseen. You could feel the panic level rising thick in the air even in our usually seamlessly calm household. My Aunt Jade was attempting to barricade the front entrance.

"What is going on here?" I asked, my voice in a panic and my face still pink from running.

"The king was overtaken by an evil force and now he is invading," Jade said quickly. "Here, take this: some food, water, and other provisions. Take your bow and sword as well. You might have some need of them. Go, now. Run."

"Where? Why? Will I ever see you again?" were my desperate and confused inquires.

"You must go west, to the near city of Gaelin. I will have someone trusted, an old friend, meet you there, you will be safe. Now, you must go immediately."

"Aye. I shall do your bidding," I said

I was sent running away from the place that I had called home for the second time in my life. I saw some silent tears fall from my Aunt's eyes while I was speeding away into the black night and felt some tears of my own fall down my pale white skin.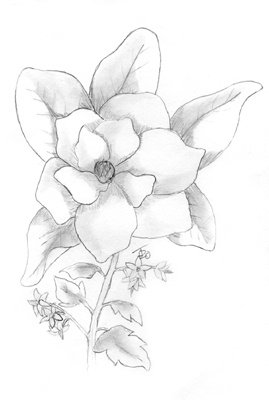 © Joe D., Ashland, WI