Crown Of Vines
February 6, 2010
"C'mon, c'mon, c'mon!" I said to myself. If this wire didn't break, it was going to be the death of me. I bent it one more time and it snapped apart. "YES!" I said maybe a little too loud.
I turn around to see Daniel about to punch me. I jump into the air flipping over him I shoot a black vine at him from my hand and he dodges it neatly.
"Oh crap." I say. I was stuck in another of those annoying time lapses again. Suspended-not completely frozen-in mid air, he shot a green vine out of his hand and it wrapped itself around my waist.
He started extracting my energy and strength.It was a pleasureable feeling. Like I was going to be hypnotized into this dark sweetness for an un-ending amount of time.
He pulled me down to the floor and the time lapse ended and I went limp in his arms. I was as good as a talking rag doll now. He stroked my hair.
"I thought you were supposed to help me." I say feeling weak and vulnerable.
"I have to do this. I don't want to hurt you but I have to save Crown Of Vines." I could feel one of his tears on my cheek. "I love you." He says and kisses me lightly. Then I fall under, completely engulfed in the darkness. I can feel my eyes go blank.
I go completly limp in his arms and he sets me laying on the ground gently forcing my hand open to get the wire. And for no apparent reason a tear slips down my cheek and falls to the floor. And Candy and I will never get back home.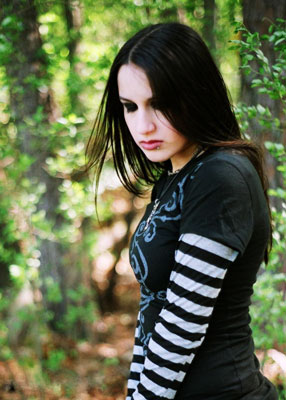 © Rebecca B., Marietta, GA