The Lucky Ones- Chapter 3
October 22, 2021
I glare at him over a small wooden table, hidden in an underground dugout that my father has apparently been stocking for months. "How could you?"
My father hands me a mug of cold water. "B-2, we're trapped here. We're exploited. We deserve more than this life."
"Don't use my nicknumber," I growl. "That's just for Mother."
He sighs. "Is it so bad that I want better? At least payment, like the soldiers get. Then, we can purchase little luxuries. We can save up for paying our Luckies' way out of punishment."
I slam the mug down on the table, water sloshing over the side. "If you behaved, we wouldn't need to pay our Luckies' way out. They're going to kill our Luckies now. Your twin brother and your daughter are dying because you wanted to be able to buy an extra bar of soap. You've ruined my life and mother's life and my perfect streak and you just killed my Lucky. I despise you."
"Don't you want freedom?" He pleads. "Imagine being allowed to marry anyone you want. Imagine being able to choose what to eat."
I laugh bitterly. "We'd all marry the wrong people and only eat treats and make horrible choices. It's like the feeds they show us about the time Before. People were depressed. Unhealthy. They broke up with people. They hurt each other. They inhaled smoke into their lungs and threw trash wherever they wanted. Freedom is the worst thing we could ever do to ourselves. We're not made to be free."
"I hope I can change your mind, daughter." He whispers.
I snarl. "I am no daughter of yours. Leave me alone." With no place to storm off to, I grab the blanket beside me and move to the corner, burying my face under the scratchy stolen fabric. His black mask is on the wall above me, hanging next to other explosive carriers of green sleep gas. When I hide myself under the blanket, I open the small compact mirror that was my one luxury when I reached sixteen. Mother worked half-nights for a year to save up and pay a soldier for it. Staring at my reflection in the glass, I think of my Lucky. I hope she lives, somehow. Maybe she's a rebel like our father. If she is, maybe she'll escape.
Maybe someday I'll meet her.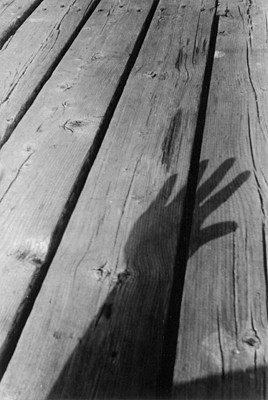 © Janet D., Marblehead, MA