What happened?
April 2, 2009
The last thing I remember was walking over to the ledge of the upstairs balcony and calling to Cassie and Chandler, the two kids I was babysitting, before I woke up in the hospital three days later hooked to varies machines and surrounded by people I didn't know.
"Kasey? Kasey, honey, how do you feel?" said the woman closest to my bedside. I didn't say anything back. I just stared at her in shock. I had no clue who these people were, why they were here, why I was here, and most of all I had no clue who I was. All I knew was that my arm was very heavy, heavier than my other, and that my head was throbbing. I reached down to push the sheet back when I looked up and saw everyone staring at me. "What?" I asked. Everyone looked at each other then to the woman sitting beside my bed. "Honey," she said looking up at me, "do you know who I am?" I stared at her. She did look familiar, but not like someone Id meet before but like someone Id seen on TV or in a magazine. Familiar but not in a sense that I know her personally. I shook my head and looked at the other people in the room. I felt that same way towards them as I did towards the woman sitting next to me. Like I know of them but not them personally.
"Kasey?" said a boy walking towards me. He was gorgeous. He had light brown hair that just barely touched his eyebrows, and emerald green eyes. He stared at me when he reached the foot of my bed. He looked very serious and very concerned. I had no clue who he was. "Kasey?" he said again. I just looked at him. It finally clicked. I must be Kasey. "Am I Kasey?" I asked him. He turned to the woman sitting next to me. He looked scared. Like someone had just told him there was a ghost in the room. "Alex," the woman said, "go tell the nurse she's woken up." The boy at the foot of my bed turned and walked out of the room, returning a minute later with a woman dressed in white scrubs.
"What is your name?" asked the woman. "They keep calling me Kasey. So, Im guessing that's what it is." The nurse turned to the woman sitting by me and asked her to come with her into the hallway. I watched them leave then turned back to the other people in the room. There were two boys that looked like they were barely out of elementary school, and a girl that looked about seventeen, then of course there was a boy the woman called Alex. They all stared at me with the same look on their faces, concern.
"Um, who are you guys?" I asked finally tired of the silence. Alex looked at the girl then to me. "Kasey, Im Alex. Im your boyfriend. And this," he gestured to the girl, "is your best friend Annie." He walked over to where the woman had been sitting earlier. "Do remember anything?" he asked. "I remember falling. But I don't know where from or when." The woman in white and the woman that had been by my side earlier returned. The woman who had been sitting next to me was crying and came and grabbed my hand that wasn't wrapped in plaster. "Kasey, " she said "you have amnesia." I just sat there looking at her face, wondering what in the world that was. And why she was telling me. Why my parents weren't here and why I couldn't remember anyone in this room. The boy with the pretty face and emerald eyes who said he was my boyfriend. The girl he told me was my best friend. And the two little boys in the corner that looked to be 10 years old. I was getting frustrated and confused and all of a sudden I started crying. Tears were rolling down my cheeks and I didn't understand why. Everyone rushed to me all at once and I screamed. I wanted to be alone to try to figure everything out. I wanted to understand and to remember but I couldn't. The nurse ushered everyone out of the room and they all said goodbyes. I rolled over and kept crying into my pillow until I finally feel asleep. And I slept for the next 3 days.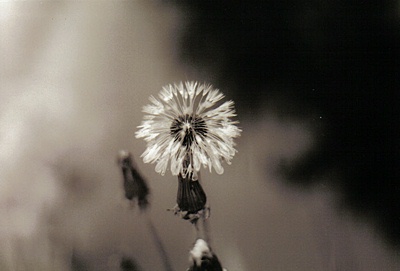 © Sarah S., Poland Spring, ME