Beyond Midnight
October 2, 2016
I don't know why I let her convince me to do this. I must be completely mental. I mean, the dress, in all its charming elegance, and the glittering jewels strategically lain around my neck and hung from my ears seem excessive. Everything, from the make up to the shoes, is just too much.

My heart flies. It must have been replaced with a humming bird at some point. Is this rapid movement from excitement? Dread? Could it be that my heart has finally caught up with my head, only to realize what a mistake this is?

I find myself counting the bumps in the road as we race to the location that has the potential of justifying my fears. Why are we moving so fast? Can't we slow down? Or, better yet, turn around?

One. Two. Three. He won't even be there. Four, five. Six. What if he is? Seven, he doesn't even wish to see me. Eight, nine. Why am I going? It can only cause more pain. Why would she tell me to go? She knows what happened! Ten bumps, eleven. Twelve- Cinderella went to a ball and had to leave when the clock struck twelve. First time she had met her prince, but still. The prince had to go through all that effort to find her again. Too bad my 'prince' wouldn't do that. He made that clear. Cinderella didn't want to leave- Thirteen, fourteen- all I want to do is not go.

Fifteen, and we are here. I breathe in, two, three; breathe out, two, three. Where has the air gone? I am drowning in air as if it has become water! I must breathe in… out… I sigh as the driver opens the car door. Stepping onto the runway, I straighten my dress and turn to follow the small crowd of latecomers into the ballroom. As I turn, however, I see my reflection in the car window. It was just a glimpse, a view as fleeting as the glint of the sun on a car as it moves down the street. But this brief glance was enough. I walk into the ballroom with confidence, shoulders straight and head high.

I enter the ballroom and emit a gasp. There was no helping the surprise. A wondrous scene unfolded from the front doors. Crystal chandeliers cast a warm, golden blanket over everything and everyone. The music is a live symphony. It boasts of the expense an elaborate occasion such as this demands. If I close my eyes, I can hear the clink of Champaign filled glasses, the polite exchanges of total strangers. I can hear the soft whispers of the other women's dresses as they caress the floor.

Oh! I open my eyes to see him. He is standing before me, honey hair, coal eyes, and skin as clear as the sky with no clouds. He offers his hand to me and asks to dance. What should I do? I blink once, twice, and extend my hand. He came to me, so it shouldn't end horribly. Right?

His face brightens at my nonverbal response. We make our way to the middle of the waltzing couples and join the crowd. His cool, silk-gloved hands are a welcomed sensation in the crowded and breezeless ballroom. One, two three; One, two, three. I don't bother struggling for words and neither does he. In this golden honeycomb of a room, I finally receive the answers I have plagued myself with worry over. He smiles and I mirror the gesture. A grandfather clock struck, thirty minutes after midnight, from somewhere in the grand hallway.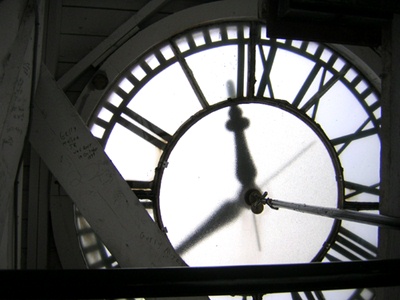 © Tatyana Z., Norwood, MA