I Hate You
August 10, 2015
They had been talking; the two of them sitting across from each other in the school library, him reading Tolstoy's War and Peace, while she was skimming a Hercule Poirot novel by Agatha Christie, and something had been said that had interrupted both of them and started a heated debate on something-or-other, which was now ending.
"I hate you." He said finally, looking up from War and Peace and glaring at her from behind his thick, black plastic-rimmed glasses.
"Hate you too." She smirked, going back to reading the book that sat on her lap; brushing her thick, chestnut colored hair out of her eyes. After a moment she glanced back up at him, hoping to continue the conversation, but his nose was once again buried among the pages.
Their conversations continued for months on end, ending habitually in the same way.
"I Hate you."
"Hate you too."
But really, they didn't.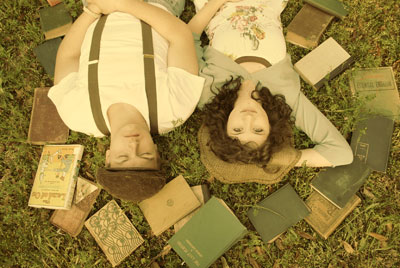 © Gabrielle A., Pensacola, FL