Alone No Longer
April 30, 2015
I chase after him, being careful as to not fall off the edge of the bridge
"Wait!" I exclaim, my voice echoing through the chilled morning air.
He stops in front of me and turns around. When he sees me, his face goes from blank to surprised.
"What are you doing here?" He asks me in that sweet voice he has. For a brief moment, I imagine him leaning forward and kissing me. I wish for it so much.
"I can't let you leave," I admit to myself and to him. He raises an eyebrow and replies, "Why not?"
Then I do it. I stand on the tips of my toes and kiss him softly.
He drops his bag and embraces me with his arms, hugging me around my waist. I wrap my arms around his neck, allowing myself to make this moment last forever.
Finally, we seperate. He is breathless, but so am I.
"Don't leave," I wish aloud. His arms still rest around my waist.
He smiles that goofy smile that I grew up with, "Don't worry," his grin widens, "You've proven to me that you still love me."
"I never stopped."
At this, his face morphs into a mix of surprise and gladness.
We lean into one another and kiss until the boat floats away from us along with the rest of the world as the sun rises behind us.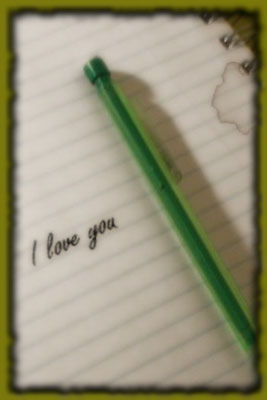 © Rebecca B., Marietta, GA