Ghosts of Relationships Past
November 4, 2013
"The man thought "What a horrible day" as he drove home from a drab, boring type of day at the office. You see, Coleridge worked at a law office filing paperwork. He had a quiet, boring life, which included the type of job where you had to sit there all day wearing an itchy, old suit; where even on the lunch breaks all you and your co-workers would ever talk about is work, and how bad the coffee tastes. So you would think this glum, depressing setting pays more right? Nope, Coleridge worked hard every day yet all he could afford was a gray old clunker for a car and a smelly dark apartment on Main Street.

The drive home never seemed to take so long, it was almost never ending; until all of the sudden something jumped in front of the car, or was it someone? Coleridge was almost certain that it was someone, (a girl around his age) 25 give or take a year or two. He quickly pulled over to make sure she was ok, for he was nothing if not a gentleman. That is when he saw her for the first time. Yeah, it was pouring rain, and of course his suitcase was on the ground getting wet but that didn't matter. This girl was beautiful, most likely the most beautiful girl anyone has ever seen in their lifetimes. She had long flowing brown hair, blue eyes, and a huge smile. In that moment Coleridge knew that she was the girl for him, she was perfect and no one could resist her beauty.

When he finally crossed the street to where she was standing the fascinating girl had disappeared into the midst; leaving behind only a small slip of paper that had fallen out of her small pastel yellow, flower shaped purse. The rain continued to fall down from the dark sky he looked at the paper, the rain made the words blurry and difficult to interpret. From what he could make out the paper consisted of only a phone number and a name: "Prudence Cole Halliwell". A splendid name for such a charming girl. The paper was a name tag that she kept in her purse in case she ever lost it, it wouldn't do her much good now. Coleridge then realized what he had to do, it must have been fate. He had to call this girl, this alluring, beautiful woman.

The next day was a Saturday; Coleridge sat at home alone with nothing to do, but wait until noon feeling like a complete failure all the while. He was waiting for twelve o'clock an appropriate time to call, it was the only time that was not too early or too late. Twenty minutes until noon, fifteen minutes, ten, five, four, and three…finally. Coleridge then picked up the old rotary phone and called slowly punching in each number one by one. He called Prudence and was instantly glad that he did, almost completely positive that that phone call was the best thing that ever happened to him.
Kathleen Musiak
Coleridge went to lunch daydreaming about the days to come, she was so well-mannered he couldn't believe it and tomorrow he was going on a date, a date with a girl, his first date since high school. The little chat they had on the phone made all the difference in the world to Coleridge, things were finally starting to look to the bright side. They talked about the weather at first, then about life, and their views, they had a lot in common and were about to find out just how much on their date.

A lunch date? Really? Well it was a start; Cole hadn't had a real date sense high school so maybe he should have guessed that it wouldn't go exactly as planned. They went to a small restaurant in the center of town that only served Italian food; it was very small but perfectly elegant. They talked all afternoon about themselves, and what they wanted out of life, slowly getting to know each other. All the while Coleridge was thinking only about his love for this amazing girl, and how he knew that he would remember her forever weather they actually end up together after this date or not.

Only after that first date did their relationship peak, after this they spent every waking moment together they even had nicknames for each other. They were in love Cole and Prue; nothing could ever tear them apart. Or could it?

In the two years after they had gotten serious they moved into joining apartments, worked together to make them look nice, and met each other's families. Life was amazing, they were even thinking of starting their own family together, then tragedy struck, and everything was put on pause. Prue had gotten sick, all the doctors told her the same thing, that her time was limited, and that she should start thinking about doing the things she wants to complete before the day she dies. The only question left was time.

After Prue got sick she had decided she didn't want to put Cole through the pain of witnessing her death, or even knowing that she was sick. She packed up and left leaving behind only a love letter explaining how sorry she was and how it was all for the best, even it meant she was leaving Cole for good. Cole was left, slightly heart broken, but still ok knowing that she had her reasons for leaving, and that it was all for his own good. He was going to get through it, for her.

About a year and a half later Cole had just gotten out of his car after a creative day at his new job selling paint at the art store, when he found the most beautiful gift on his door step. It was a beautiful baby girl, her name "Phoebe Coleridge Halliwell". He had never felt this way before; he was ready to love Phoebe more than he was ever ready to love Prue.

This was no longer the end; it was the beginning, Prue had made Phoebe her dying wish to her doctors. She had written a wonderfully worded love letter to Cole explaining everything, explaining how the doctor had said it was a miracle that even though she was sick, she was still able to get pregnant, and how much she still loved him, and how well she wanted him to care for Phoebe when she was gone. In that moment Cole decided he would keep Phoebe and raise her to know what an amazing woman her mom was. Phoebe and Cole spent the rest of their years together in the memory of his beautiful girl and her amazing mom."

Cole slowly put down the book of his life. He looked down at his lap where little Patty was sitting, thinking about all the trouble he went through just so that someday he could see her face. Patty begged and begged him to re-read the story, but he was old, and tired so he had to go take his nap. He figured he had to say something so he put her down and said this: "When you, Patty, grow old enough to have your own kids, I want you to carry on this tradition in memory of your grandmother, every daughter you have you will name starting with a P." The tradition carried on and the Halliwell family lived happily ever after.

The End.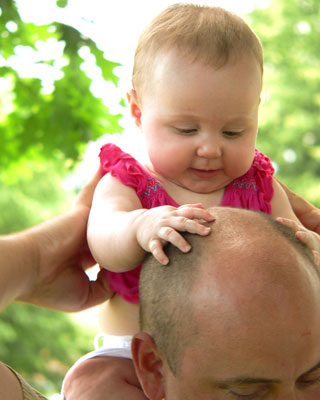 © Lukas D., Conway, AR