here for you
July 21, 2013
I slammed the door behind me and locked it. I let myself slide down the door unable to stand any longer. Tears unwillingly streamed down my face. I got up and ran to my bed throwing myself into the sheets trying to drown out my own sobs. I reached into my pocket and pulled out my phone. I scrolled through names on my contact list. A familiar name appeared. I dialed and listened to the phone ringing. Please pick up. Please pick up.

"Hello?" his voice sounded tired. He must have been asleep.

"Jack" my voice was shaky and quiet.

"Are you crying? What's wrong please tell me?" he begged. He still sounded sleepy. I don't blame him, it was midnight.

"Y-y-yes" I stuttered but I managed to say it through my tears.

"What's wrong?" urgency was in his voice now. He remembered what almost happened last time.

FLASHBACK
"Jack, I can't do this anymore" tears streamed down my face. Jack sat next to me and slowly pulled the knife away from my chest but I still held onto it.

"Alex don't have to do this. I don't care what happened you can't leave me." I cried harder and let go of the knife.

"It's ok Alex ," he whispered in my ear. He held me close to him. My head rested against his chest and I listened to his heart beat. A heart I knew that would always care about me.

END FLASHBACK

"It's my dad again, Jack" my tears almost drowned out the words I barely spoke.

"I'll be right over." he spoke quickly and hung up. He only lived two blocks away but waiting for him felt like an eternity. I heard a small tap on my window. He knew better than to enter through the front door.

"Alex" his voice was quiet but pleading for an answer as to what happened.

"Jack, he- he hit her" I burst out into waterfalls and I felt that comforting arm come around my shoulders.

"What happened?" he had one arm around me and with his free hand he held mine.

"Dad came home drunk and mom asked why he had been out so late…he didn't even give her an answer just hit across the face and she fell to the ground." my dad had always been this way. Jack understood. He knew it too. He looked my in the eyes and put hand to my cheek. I flinched

"Alex I would never hurt you." I relaxed and fell into his embrace. "and I won't let your dad hurt you or your mom again. I promise" his words were comforting. He pulled my close and left a kiss on my cheek. He looked me in the eyes and smiled. His blue eyes met my own brown eyes and he ran his fingers through my hair. I smiled back at him. We sat there in each other's arms.

"I'm here and I care about you so much. You make me happy and I'm here to do the same for you. I love you and it makes me so sad to see you like this. I'll stay up all night with you if I have to. There's nothing you can do to ever make me leave you." His lips met mine and all my cares melted away. I knew he would make everything okay.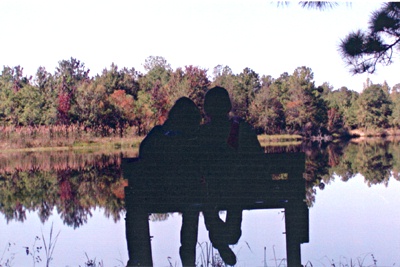 © Heather J., Slidell, LA