Jenny's Diary
July 7, 2013
"Ugh. You hurt my feelings and I still want you?" She asked herself helplessly, looking to her bedroom door. She would give anything to see that smile through slit eyelids as they kissed again, and to see his face with his tousled, mousy, brown hair. Her heart ached at the thought of him never being with her in eternity and it ached even more at the thought of their relationship ending because of it. He was her best friend.

A vision of him came across her mind of him walking the way he does into her room with his arms held out open for her and that coo smile on his face that sometimes appeared crooked. She hated fighting with him like this because he always understood her. Fighting made it seem as though the balance in their relationship was off; they were at odds with each other and now, she feared, the odds may never be reconciled.
Reconciliation required talking it over with his clear, calm, collected voice so he didn't hurt her. All the same, his words were still hurting her. Not because of the way he said them, but because they were the words they were. "I love him." She thought aimlessly as she saw her vision of him disappearing into the back of her mind. She knew she should be mad at him for rejecting her offer that in its simplest form was sincere and with only the intent of spending time with him. "I don't get it…," she whimpered hopelessly.

She wanted more than anything to run into him and cry into him and hear him tell her, "I'm sorry, I understand, Babe. I'll make an effort to make an effort. I promise I won't give up in finding the truth in the Word." Something—anything would do if it meant that they didn't have to stop talking to each other because of anger and that her night was ruined, unfortunately, because of him and people would be asking where he was and why he didn't wanna come and if he would ever come and "But, I thought you said…" and then the casual nod, "Oh…" He had already made a promise to her that he wouldn't give up—"That is what 'forever' means!" Her mind screamed at her in anguish.

"Don't make me regret everything I've given to you." She whispered gravely in her head.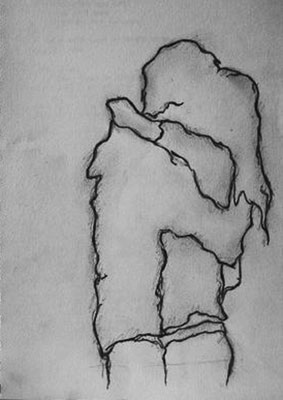 © Nicole B., Newcastle, WA