Found Hope
September 27, 2012
Since the beginning of my life all I wanted was to die but that stopped when I met Zack. You might be thinking 'here we go again, another girl with her cliché story, how boring'. A suicide girl falls in love with retired suicide bad boy. Yes it might be too cliché a lot of movies are mostly based on this type of stories; but this is real. It's my story and his. We were two messed up teenagers with nothing but sadness in our hearts.

I never thought that I could smile to the world; I found it so dark, cold, harsh, and lonely. How could I really be happy if I had such harsh bad luck in life? But Zack was the complete opposite of me; he smiled to the world that let him suffer for things he didn't do. I never understood him; why he would let out a smirk, a laugh, a smile to a world that would torture him with no compassion.

One day I had it so I asked him, "why smile if the world will never stop its treacherous torment on us?" and all he said was that it was a waste of time to hate the world. That we are not the only ones that suffer on daily basis there are others that are affected by pain. Their problems can be big or small but some of them smile because they know one day peace will come to them. So he smiled because he knew that one day he would truly be completely happy.

Who would've known that his words were the ones that stopped me from committing suicide that night? That night I was devastated with the loss of a friend. I thought that if his took his life so could I, but Zack's words were the ones that came up to my mind. After remembering what Zack said to me I felt that I would be disappointing him for being so pathetically weak. So the next day when I saw him I told him what happened and he hugged me in tears and told me not to ever do it again. That if I did succeed in committing suicide then he would take his life, for I was the reason he smiled. After he told me that I burst into tears in his arms till I got tired and fell asleep. I didn't know I could be that important to someone. But more importantly I didn't know I was the reason that Zack smiled, how could I take that away from him? When I woke up I asked him if I was really that important to him. He blushed but still said a five word sentence that made me smile for the first time and hug him not wanting to let go. He said, "Yes, because I love you."

If it weren't for Zack I would have been dense enough to have taken my life and never thought of what the future might bring. And if it weren't for him I wouldn't have really loved something the world created. My hope in life, Zack.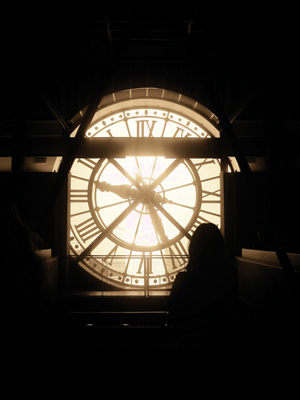 © Treza R., Kalispell, MT