If my love was good enough. (pt 2)
July 3, 2012
" I best be going i think." Jordan started that slow awkward walk-away as he quickened his pase with each step.

" Great. Just what I need right now. Go ahead and tell me I'm just your friend." Gabriel picked himself up and stood. Rotating his shoulders as he cracks his neck afterward. "A bed isn't so comfy when you don't sleep you know."

She opened her mouth to speak but was cut off by his sudden glare and anger in his throat that threatened to erupt out like lava in a volcano; after you pour 50 tons of gasoline in it.

"Look I know I'm not the most handsome, or the smartest, or the biggest a**hole. I'm always right here. I've always been right here!" slamming his boot down like a sledge hammer to the ground. " I tried not to love you. I tried not to need you! Every time i try to walk away you pull on the crane hook thing you got into my heart." His hand motion all over the place as he tries to explain.

"Gab look, I just never-"
"No! You look. I know I'm not your type, you like those guys you think you can fix and end up being an total ERGG to you! Sorry I'm not one of those guys. I'm just broken. I won't hurt. Sorry! I just want to know what I'm doing wrong! I've- I've gave you everything. Just for on-"

What happened next, no one saw coming. Not even her. She screamed at him to shut him up.

"What do you want from me? I don't want to lose you! Your my one friend that i can talk to, do anything with, trust. I'm sick of my type of guys. I want something different, i want something like you. It would ruin our friendship forever. If we ever broke, I would have no one." Tears start to slither down her cheek as she steps closer to him. eyes dead-locked as they both stand in silence for a moment.

"I won't hurt-"
"I heard it all before!"
"I promise."
"I don't want to lose you as my best friend."
"I don't want to lose you as my love."
"It won't work! It never does."
"True love happens."
" Not in my life."
With those final words she turned and started to walk away. Standing alone as he watched her walk away, he tried to find anything to say. She turned around and look at him.

"You know. I do love you. It could never be though." With that she walks away back to the gleaming light glowing down on the street. As she got to the other side of the light; he roared as loud as he could. turning back to his house.

She flinched and cringed at the sound. Stopping in her tracks. "I want to believe..."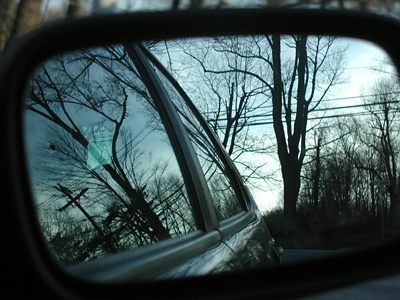 © Kristen Ruby, Waccabuc, NY