The Baby
May 29, 2012
AJ is 22 and her best friend, Maggie, and Maggie's mom are at her house for the next two weeks. AJ lives across the street from the famous Mr. Burnstein, who is an award winning author and also believed to be crazy. She loves his work, but he scares her because he always seems to be yelling. (Mr. Burnstein has a son named Willie. AJ keeps living cross the street for the Mr. Burnstien's only because of Willie.) AJ tells her guests that she has a plan she wants to accomplish. No, not marry Willie but that might be good… She wants to adopt a baby girl she met on a mission trip to the orphanage down the street. AJ has been there a few more times and always asks about the baby and why she has no name. The orphanage workers say they don't want to name the baby in case the mother comes back. The baby had been left on the doorstep by the mother with a note saying, "I will be back in 40 days for my baby girl. Please don't name her." AJ found this a little suspicious. She told the orphanage she was interested in adopting the baby if the mother never returned. The 40 days had come and gone but AJ couldn't get the paperwork or the money. If only…

AJ had become friends with Mr. Hazel, who is a vloger and author. She wanted to become an author like Mr. Hazel and Mr. Burnstien but didn't think she had the talent. Then a knock at the door told her another guest was there. She pleaded with her guests not to freak out. Maggie, of course when she saw who it was, almost fainted. Mr. Hazel, the worldwide vloger and author, was in the same room as her. Mr. Hazel knew AJ's story and wanted to help. He threw a party in AJ's apartment. He invited the two Mr. Burnstien's to the party. Mr. Hazel introduced AJ and Willie. Willie had the look of complete boredom, and then he saw AJ. They started talking about during beginning of the party and didn't finish until about midnight. She told him her dream leaving out him. AJ even started crying when she was telling him about the baby girl. He leaned over and kissed her.

They dated for about three months until she had the papers signed and finished. AJ felt Willie was very distant. She talked to him about it. He agreed. They didn't see much of each other for about a month/ the same week as the final part of the adoption. AJ would get the baby on Friday but it was Monday. Willie came over to ask her out on a date. He said they were going someplace fancy and to wear something elegant. About three hours later they got into a limo Willie had rented. AJ thought it was bizarre because they had been distant and she was heartbroken. They had dinner and Willie got down on one knee. AJ asked if he was ok and he replied that he would be if she made his life complete and became his wife. AJ was stuck between laughing and crying but she nodded her answer. He stood up and put a ring on her finger and kissed her.

Two months later AJ and Willie got married with the help of Maggie, Maggie's mom, Mr. Hazel, and their daughter Taylor.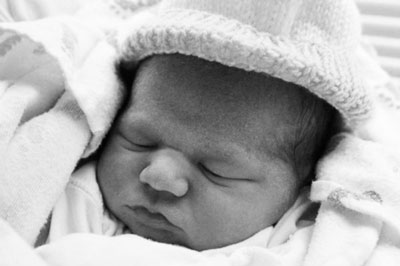 © Kaelee L., Petersburg, MI