change of heart
May 12, 2012
Chapter One: Lilias

The streaming sunlight lit the empty square with a serephic glow. A bronzed skinned elf made her way across to a large, cathedral like building whose single stained glass window cast an iridescent light across her stygian hair. She tucked a stray curl behind her pointed ear.

Lilias Heartstone made her way into the abandon church, where she would meet her long-gone friend, Lorcan Arrowtree. He was 19, a year older, and gone on his first quest: to make sure the human world did not discover the magical world. She would go on her's soon.

She slipped inside, closing the doors behind her. Suddenly two arms in cased her waist pulling her back. She turned around, having to look up into a pair of ice-blue eyes. "Lorcan! Oh, I've missed you!" Lilias exclaimed.

"Shhh! Someone will hear us!" Lorcan laughed. She pulled him into a tight hug.

"What's it like? The human world?" she asked. He pulled away in mock hurt.

"You claim to miss me, yet your first question is about the UpperWorld?" he said sarcastically.

"Oh, I'm sorry! My dearest Lorcan, how are you fairing?" Lilias asked pulling him close. He smiled down into her bright green eyes, making her blush.

"Now that I'm back home to you; much better," he replied before gently kissing her nose.

In the Elven society , there is a leader for each settlement, a mayor But there also is one over each and every settlement, a king of sorts. That was Lilias's father, Christopher Ashwood. Loran's father was the mayor since the king could not also be the mayor of any settlemet, as well as the advisor to Christopher; also known as the capital of the Elven world. Therefore, Lilias and Delanely, her older brother, are considered as a sort of prince or princess. Lorcan, after his father, would be the next highest position; a noble or a knight of sorts.

Lilias, as the daughter of her missing mother, Kylie Heartstone, took her mother's last name as all girls do until marriage. Delanely or "Lane" had recently taken their father's last name as any boy does when they come of age, until then they have their mother's last name. Lorcan had taken his father's name the year before.

Of course, any son or daughter of an elf had an arranged marriage. Although some parents choose to let their child decide. However, Christopher did not choose as such. It was rumored that Lorcan and Lilias would be engaged and it did make sense, with Lorcan being the next highest avaiable male, after her brother. Lilias didn't mind, for she was beginning to grow quite fond of him. And absence does make the heart grow fonder.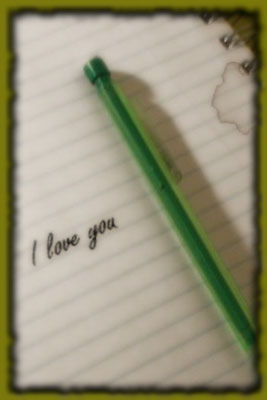 © Rebecca B., Marietta, GA