Just a Kiss on the Cheek
April 4, 2012
Time stops as you walk past; I stare and smile because you look just perfect to me. I don't care what anyone else says. You're the only one that makes me smile when you kiss my cheek. Some people say it's just because you are something new, but I think it is about time I got something new. I feel like a little kid on Christmas morning, and you're the new shiny toy.
You treat me like I've never been treated before. With a kiss on the cheek in front of your friends when you are leaving, just to show them that I'm your girl. When I'm cold you take your jacket off and put it on me, even though you are freezing in that short sleeve shirt. Holding my hand and pulling me close, but still treating me with respect, which is one of the things I really like about you.
I deserve to be happy, just like you deserve to be happy too. A kiss on the cheek is so much more than just a kiss. To a girl it's the delicate start of something beautiful. It shows the true feelings of a man. The smallest little things that a guy does is the most powerful.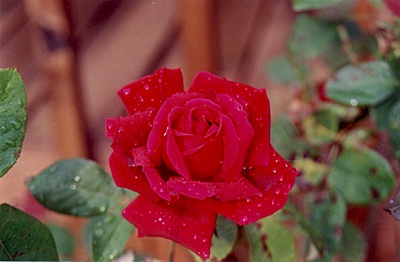 © Jami U., W. Hempstead, NY