My Dream (part2)
March 25, 2012
I looked down at my pillow for any sign of blood, my head aced with pain and the blood, just a trickle was at the corner of my pillow case. Sarah jumped on my bed an her curls bounced every where. " Will the storm be over soon?" she said in her small little voice, Sarah was a special little girl. She was one who was beautiful on the outside but acing in the inside.

" It will go away in a little while, don't worry. Hey do you want to watch a movie, maybe Popcorn, Mountain Dew." She smiled and took in a deep breath of air for her lungs to recoil. " do you need your inhaler again." I said standing up and taking her hand, but she shook her head, "No."

she was leaving for the hospital tomorrow, I thought as we skipped down the stairs and headed for the kitchen. "I'm going to miss you when you leave." I said taking out a twelve pack of Mountain Dew, and starting the popcorn. she had already put in the movie and i could hear the previews going. " I hope you come visit me in the hospital, it going to hurt with the treatments." I turned to her and said, "I'll always be there, but I'm going to be gone for a little while. I'm going to visit a friend on a near by island." She nodded and pulled the popcorn out of the microwave, "Lets watch PRIDE AND PREJUDICE." I yelled and we jumped on the couch to watch the three hour love story that would change everything in the end.


I woke to a small ray of sunshine shining in my face, it was warm and comfortable, "time to get up Buddy." i said but I heard no reply, " Sarah are you ready?" My sisters feet drummed down the stairs, and she jumped a round the corner with a smile. She wore a bright green shirt with short blue- jean pants, and white flip-flops. " Are you even ready, we have to leave in fifteen minutes. Get Up!" I jumped up to see the clock, 8:45 my feet traveled to my closet and grabbed a orange back-pack stuffed warm clothes, a pair of tenni-shoes, and rain jacket inside. My outfit was a tank-top, with blue-jeans, and zebra striped sandals.

The hospital was on the far side of town, and i was glad for the short lights and little traffic. " Sarah Stirling, she's hear to see Dr. brown." I said to the receptionist at the counter and she pointed me to his office, "He's waiting for you, you can go on in honey." she looked down at Sarah who was thirteen but smaller than anyone she had ever met and smiled. " thank you." I said and took Sarah's hand squeezing it lightly. the room was light, but not with lights the sun coming through the large window wall. "Miss. Stirling, are you ready for your cancer treatment, did you bring enough clothes for the next two months. For a person who's staying so long they can wear what they want, no need for those hospital gowns." Dr. Brown was young, and had straight black hair. He stood and opened the door to the hallway, " your room is right here, we made it so you'll have some privacy, but we have many children her also going to the same treatment as you. I must go. I will speak with you soon." he headed out as Sarah jumped on the bed and looked around tired.

I looked down at my watch and saw that the farrie would be leaving soon. "Hey Buddy I have to go but there are nurses and a lot of friends that are children. You have your phone, and here's you allowance." I handed her forty dollars and she pushed it into her small stash in her backpack. She stood and gave me a quick hug, i kissed her head and said,"bye buddy."
"Bye!" she said and i walked out of the room.

I felt alone in the car, but then i saw the farrie coming and i jumped out and the fresh air whisped into my lungs. the ticket man took my ticket and he ocean air was good. but then i felt a wve of drowsiness over whelm me.* dream* I laid on the floor and Seth was there," I need to see you,I love you." he said and i felt a rush of warmth enter my heart, " I'm on a farrie on my way, I want you so bad. Please wait for me. I keep wondering about why we have these dreams, but i need you." His light green eyes took in my face and his hands took held it. A smile so beautiful entered his face," your coming, hurry please!!! I want to kiss you for real, I want to know everything about you." he was pushing me and I couldn't take it.

"I have a little sister that's thirteen and she has cancer," and the dream ended.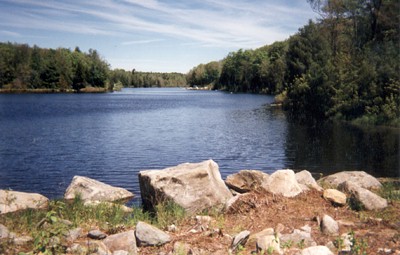 © Elizabeth A., Milford, CT