Arrow
March 28, 2012
I watched his sequence of movements as he shot the arrows into his target. Thump, thump, thump, three arrows in one bulls-eye. He was gifted beyond any huntsman I had ever known, and would make it to the elites without a hesitation. I grasped my own long bow tightly, and hoped that my riding skills would impress the professors. I watched the flawless sequence of movements. Thump, thump, thump. Three more arrows hit the target beside the first, each hitting the bulls-eye.

Finally the bell rang, and he stepped off from the stage quickly. I heard my name being announced, and I stumbled up to the platform, bow in my left hand, and Amera's lead rope in my right. Clutching my bow tight, I waited for the signal, my legs seeming to shake and my stomach turning as I looked nervously at the professors' stern faces.

"Excuse me," a male voice beside me said. I continued to stare at the professors, not processing the words beside me. "Excuse me, I think you dropped an arrow," the voice said again. Annoyed, and unable to ignore the voice any longer, I turned, seeing the face of the talented young huntsmen I had encountered earlier. He was holding out the arrow to me in his calloused hands. I looked up at his boyish face, taking in his kind blue eyes and dark, almost black, hair.

"Sorry," I muttered, staring at his open hand. "Thanks," I said shortly, reaching for my arrow. Surprisingly, he clutched the arrow and pulled his hands away.

"What's your name?" he asked, not noticing the professors' curious glances.

"It doesn't matter," I muttered, still staring at his now clenched hand. Ready to pass out from nerves, I just stared at his hands. His knuckles were calloused like the rest of his fingers, and his suntanned skin matched the wood of my arrow.

"Tell me," he said, holding out the arrow farther when I reached for it. Refusing to take my eyes off from my precious arrow I noticed a birthmark on his thumb that looked like some sort of symbol.

"No," I said stubbornly as I stared at his hand, trying to remember where I had seen that symbol before. The black marking stood out on his cracked skin.

"Please?" he asked again. Unable to take my eyes off from the marking I muttered, "Thalia. Now give me back my arrow," I ordered, finally looking at his face.

He smiled and handed me my arrow, my soft skin against his rough calloused hands.

"Good luck," he whispered ,walking away just as the professor stood. The professor grabbed his starting bell and rang it loudly. I swiftly swung myself onto Amera's back.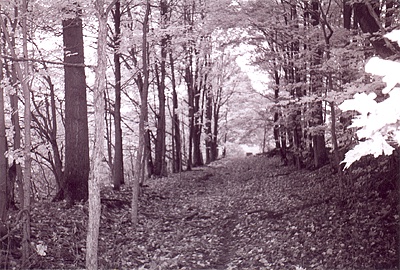 © Casey P., Howard, OH