With or Without You
February 28, 2012
I'm sure most of you have been in love. Love is something that a lot of people take for granted. Most people don't believe in love or know what love is. Does love exist? I believe love exists, but love can also fade away.

I stand in the middle of the hall and wonder what all these people are thinking. Some of them laughing, some of them crying, but me I walk alone and wait for that one person that will never show. I wish I had time to wait, but the bell sounds, and I'm late for class. The day pushes on and it just gets worse and worse. I'm on the edge of tears now, but would never let you get the satisfaction of seeing me cry. I get on that long bus ride home, but sit there and stare out the window. I don't say a word as I get off the bus. I walk in the house just to be by myself. I can't get you out of my mind; finally I let the tears fall. I think I never should have let this happen, but we both know that when your "I'm sorry" comes, I'll be right there by your side once again. My heart cries out for you. I wonder if we will ever be the same again. I sit on my floor and pull it together wipe my tears, and tie the smile back on my face. Never show your weakness; that is how I was brought up. I'm me with or without you.

We all come into love with our smiley faces and think things couldn't get better. We are all opening up and taking a chance, most of the time just to get thrown back on the ground. We cry a little bit and say we will never love again. I have been through this. I've been hurt over and over again, but I keep going back. Maybe it's just the person I go back to, or maybe it's just love. Maybe its hope that he will change, when we all know he won't.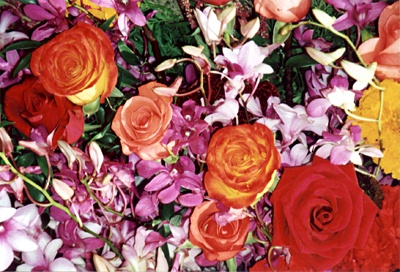 © Stacey L., New City, NY