Recovering lovely.
December 15, 2011
Those eyes. Full of hurt and promise. Contradicting themselves, unsure of which direction to drive. They're luring me in. the iris of the heart, so pure in intention but easily distracted. Usually by heroin. The fiend of the heart.

I met him in the centre, sitting starkly obvious and innocent looking despite the white backdrop of the clinic walls, white enough to serve as the sun and blind me to death. My poor eyes are still adjusting to the place.

The conversation didn't come easy, but when he did speak, his words spilt out with a gentle flow, sounding so sweet to my mind, which was merely a shell, numbed and stripped of sensitivity. The gestures of his hands and subtle motions of his mouth spoke to me in a way nothing in my past had before; aside from heroin.

Knowing him and I were the only 2 addicts in the room amidst all the random's instantly gave me something to build on. The man whom I had come with was clearly a random, who had so graciously hosted my intervention. He didn't give a f*** about my wellbeing. He gets paid for this. This was his job, to stick me in this cr** shoot; brim full of junkies. Everyone's got to eat though. Everyone's got to shoot up, too.

The secretary at the front reeked of a** and stale junkie. I figure it had rubbed off from all the fresh patients like me who had walked through the door. I wonder if this is who they all want me to become. This young secretary, knee deep in paperwork and eye makeup. If I'm addicted to heroin, she's high on mascara.

I elbowed the random.

"Tell her to take that s*** off her face. I thought this place was supposed to promote cleanliness."

He ignored my truthful suggestion and transferred a load of papers into my bruised and sore arms. He blurted out some sort of instruction, but I was never too good at listening to randoms. It's a wonder how he managed to get me here. I couldn't focus on anything but the man sitting there, against the white walls. He captivated a solid 70% percent of my thoughts, the other 30% held tightly by the familiar itch for a needle to be plunged deep within one of my broken veins.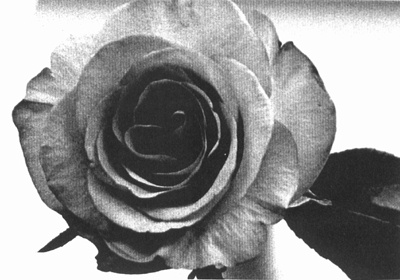 © Liza C., Seattle, WA