Cigarettes and French Fries
November 1, 2011
That's his Smell. I love his smell. The way he hugs me after a long bad day at work. The way he kisses my forehead to wordlessly tell me everything is okay. All that he is, I love.
He may not be the cutest guy, the richest, or even the nicest. He was never my first choice. Actually, when we met, we were both already in love. Or so we thought. He was with her, Jordyn, now known as Psycho B****. I was with Preston, better known as Bible Thumper. I didn't want to lose him. He didn't want to lose her. We were work buddies. We talked at work, that's it.
Then they broke up. Preston and I started fighting. Him and I started texting. I started to fall. They got back together. Preston and I kept fighting. She threated to kill her self if he didn't stop talking to me. We quit talking. Preston dumped me. I was heartbroken. We still didn't talk.
Finally we were allowed to talk again. They broke up. For good this time they said. She cheated on him for months. I admitted to liking him. He admitted to liking me. That's when it happened.
On break, he did it, snuck to the break room, and asked me out. Of course I said yes. I was thrilled. Her, not so much. My name in her mouth, I laugh at her. Talking so much crap, I should have expected it, after all look who her 'best friend' is. Finally he told her off. 'Keep her name outta your mouth. She did nothing to you. I did nothing to you, at least I was faithful.' Silence all around work. She never said another word in his direction. Mine yes. I just blew it off. She's nothing, not worth it. Never will be. He is yours now. She cant change that.

But he always talks about her? He still loves her. I understand. I still love B.T., and we cant change that. After all you cant just delete the past. It doesn't matter though. We like each other. We're happy. That's all that matters to us.
He gave me his sweatshirt, while he gets his heart back. Until then, it will do. He has my 'change' ring, while I get mine back. He wears it on a chain around his neck. Preston moved on. He gave her his heart, the heart that was once mine. She now has it, and I have a hoodie, and I'm alright with that.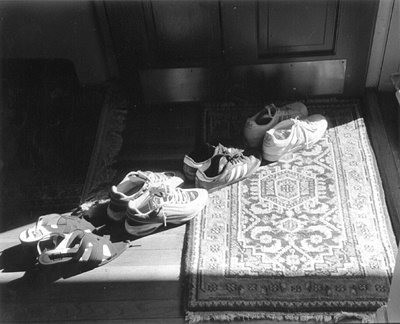 © Caite P., Marblehead, MA