Change of the heart
October 21, 2011
Sarah heard the leaves crunch beneath her as she lay down on the fall grass. It was damp but she didn't care for all she felt was a numb pang of sorrow. A tear that she couldn't prevent trickled down her cheek. It was just another thing gone from her life.

No one had died although it felt like it. He had only moved on and went his separate way leaving Sarah to her thoughts that were full of misery. She didn't know what to do without him for he had half of her heart and she never realized that until he was gone.

Time had passed by in a blur as she lay replaying his absence over and over again. She wondered why she ever let him go. She wondered why her heart had to react now instead of then. Sarah knew that she could have prevented this from happening and yet she did nothing to stop him. The broken hearted girl was mad at the world and it had done nothing to her.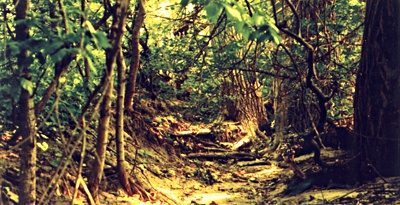 © Dan B., Papillion, NE