Reunited at Last
August 11, 2011
I'd been waiting to see her for so long. When she left I felt so empty, as if I may die. We talked on the phone every night, and we went on web chat, but it wasn't the same. I missed her touch, her warmth beside me as I slept, and kissing her. After almost a whole year I was so surprised we had made it, after all, people say that long distance doesn't work.


Yet, somehow, through all the little arguments, and lonely nights we survived. Then came the best day of my life, the day she would be returning home. I was so happy, but I was also so nervous. It's hard to explain, but when I got to the airport I nearly broke down. Seeing her in person like that was so… incredible. I never wanted to her to leave again.


Her arms were open wide, ready to give me a hug. As I held her I almost started to cry, which isn't very manly I know, but still. She looked so beautiful, and as happy as I felt. I grabbed her hand and went to pick up her luggage. My heart was ready to beat out of my chest. I was ready to spend the rest of my life with her.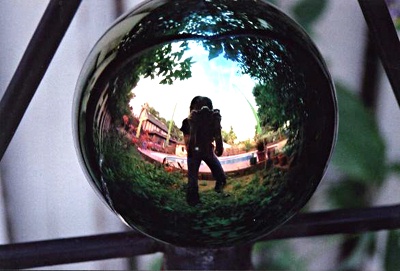 © Alexandra T., Chelsea, MI